23 Creative Ways to Repurpose & Reuse Old Stuff
Have you ever wondered about what we are thinking patterns when it comes to furniture. Chair – a seat and four legs and the table – the same four legs and worktop. And what if a little to expand our horizons and look at furniture design in a new way. Modern designers offer an infinite number of original and unique furniture for every taste and color. This furniture can be an unusual and functional, just not very original and functional, and may not find a particular application, but to decorate the interior, but in any case it will not be boring.
Sports enthusiasts suitable glove chair, where you will spend wonderful time pereschёlkivaya sports channels.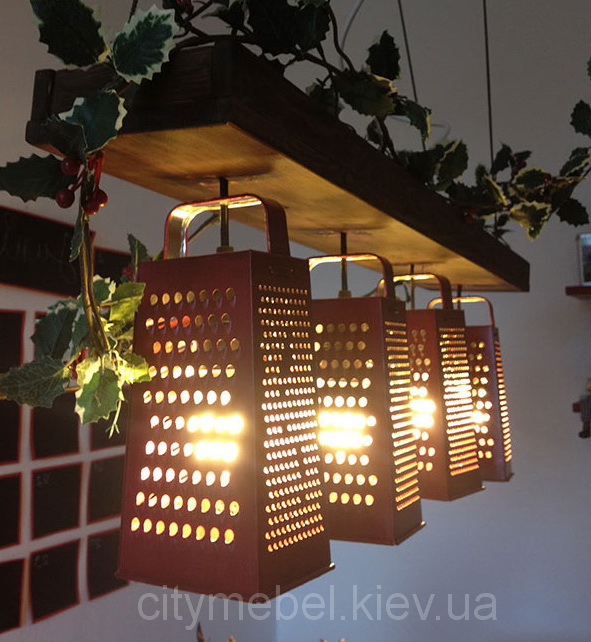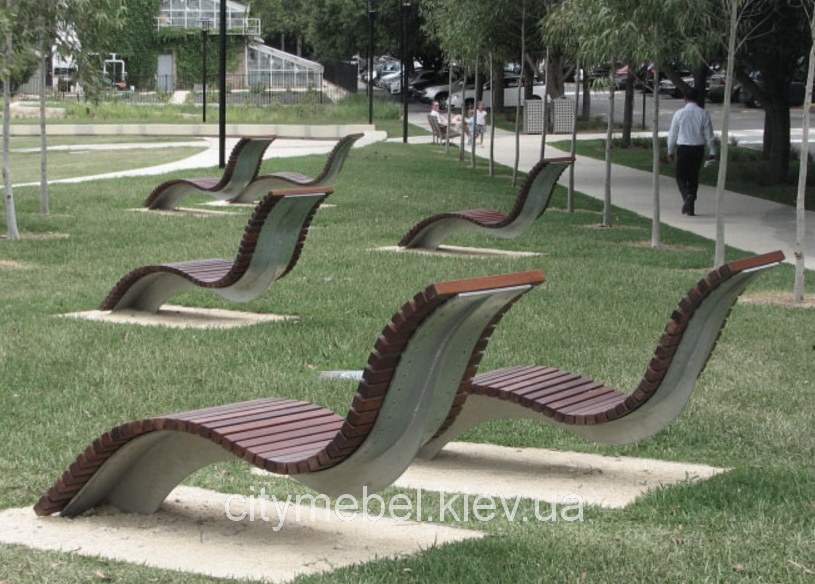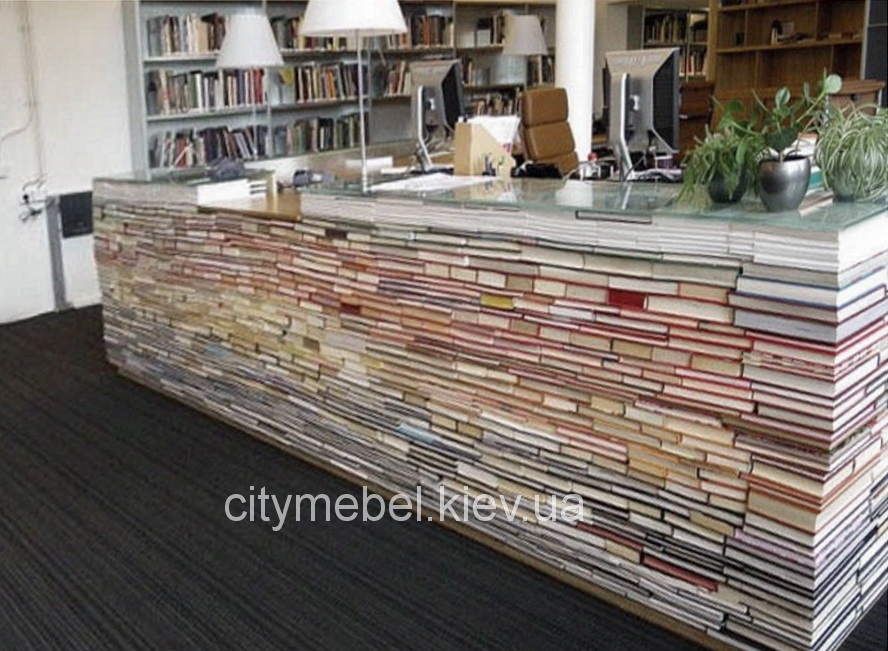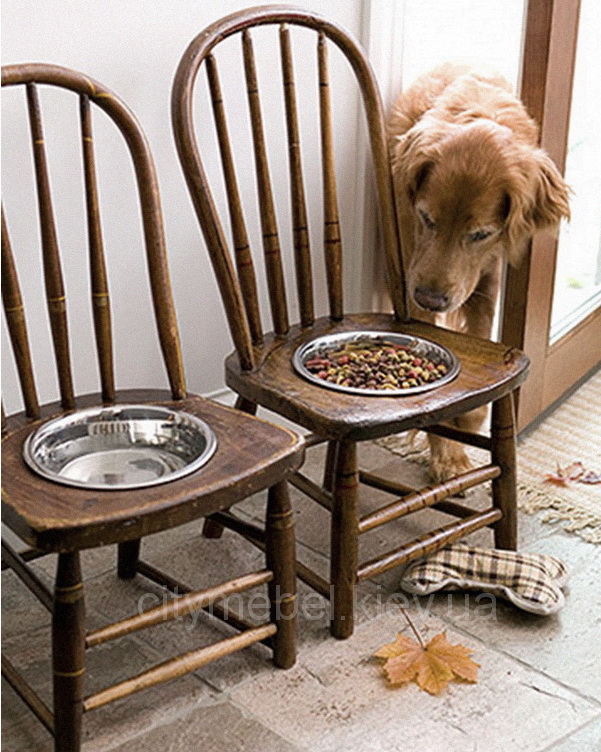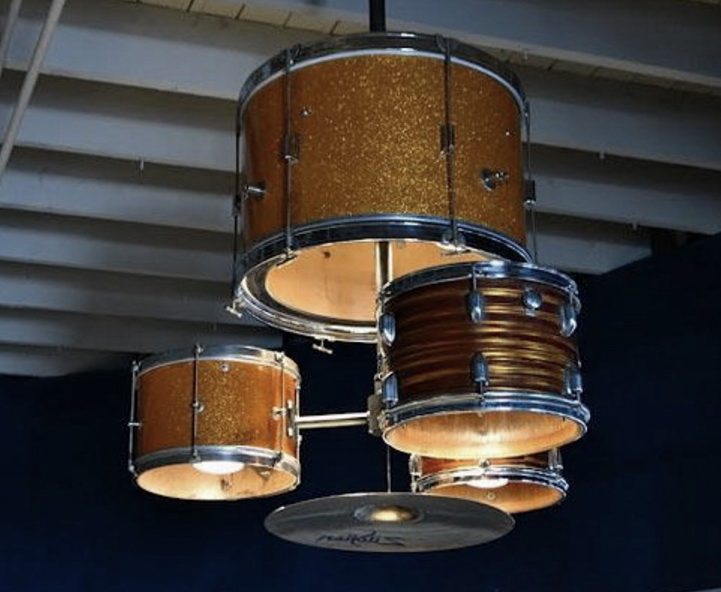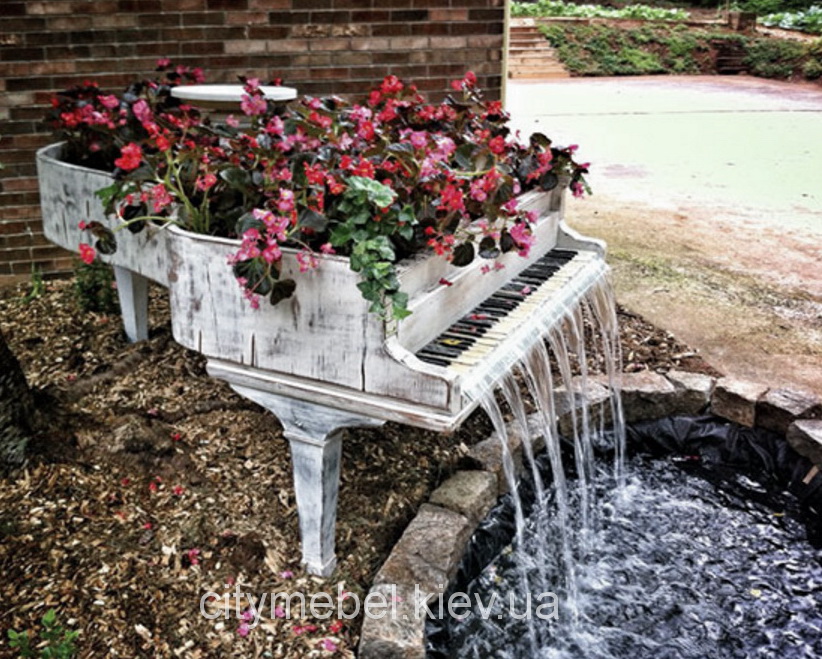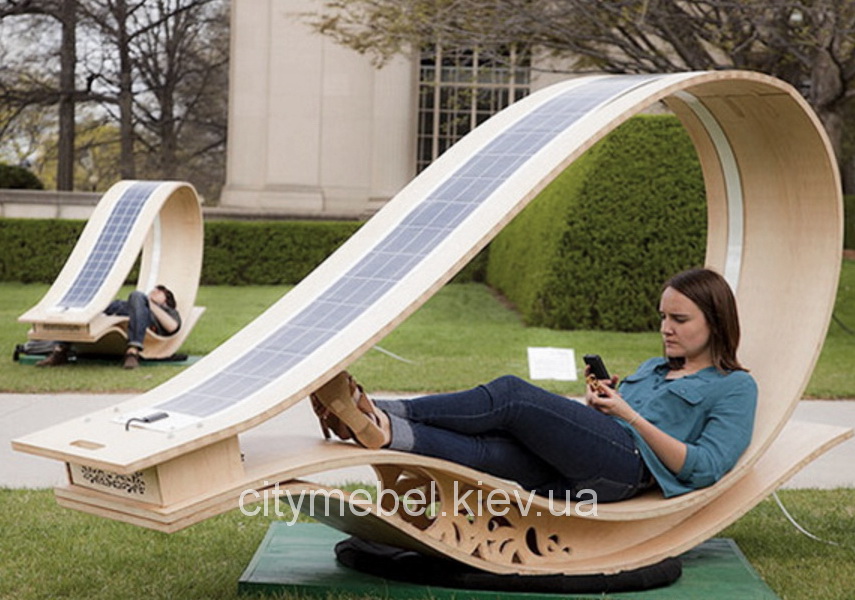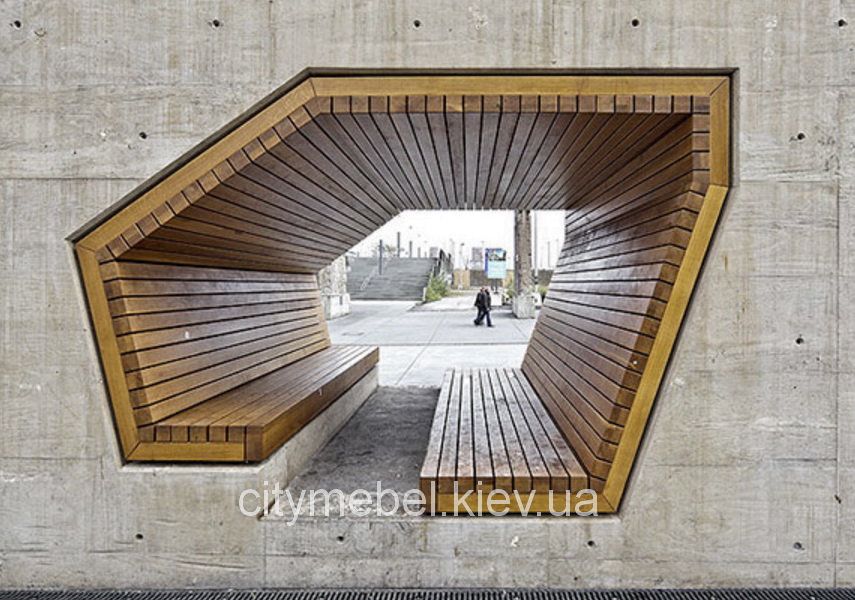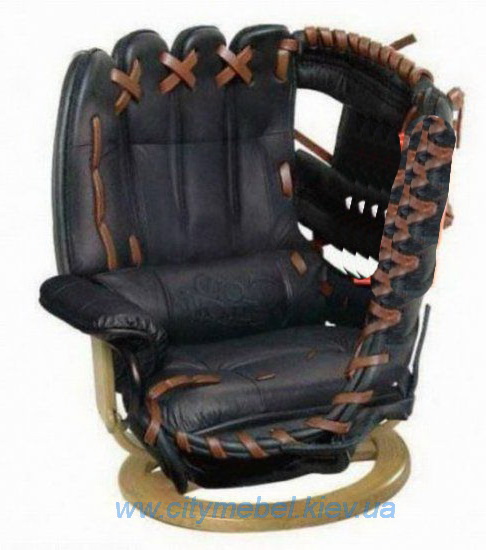 Any girl will be happy to such a chair, and, most likely, will not want to leave, even grown up with him.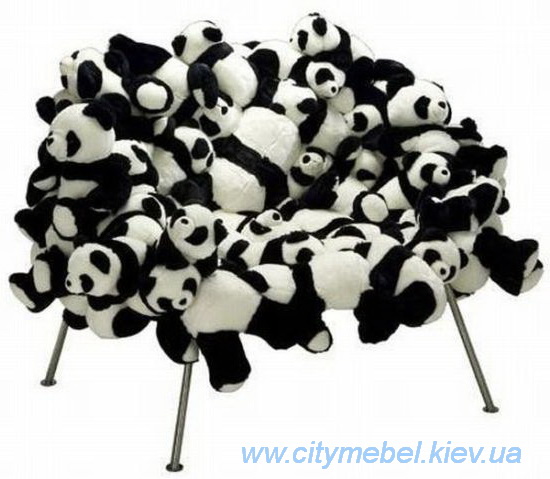 To join the world of art can be thus. Relaxation on such a chair is unlikely to succeed, but the surprise guest – please.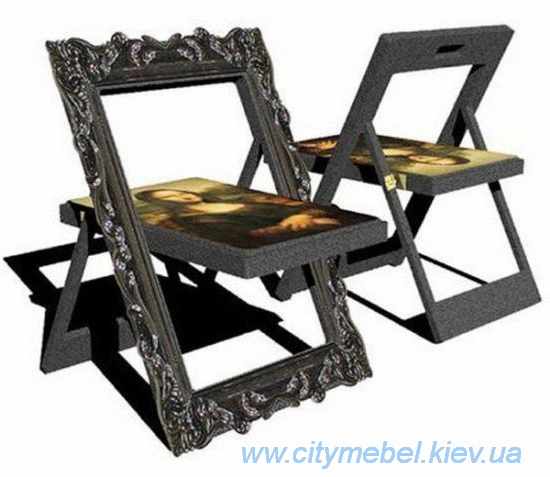 A chair that resembles a comb.
Doors-bookcase, to save space.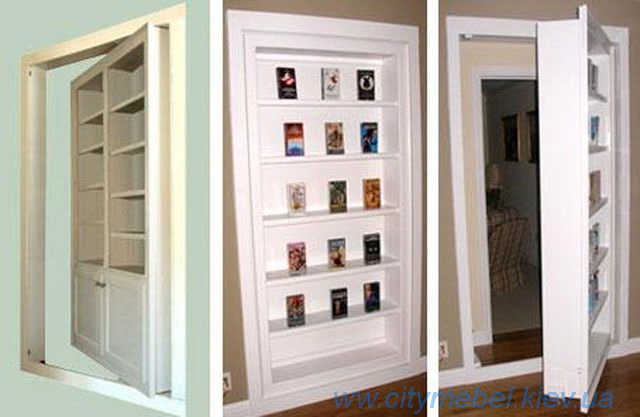 Super pegs for a super food.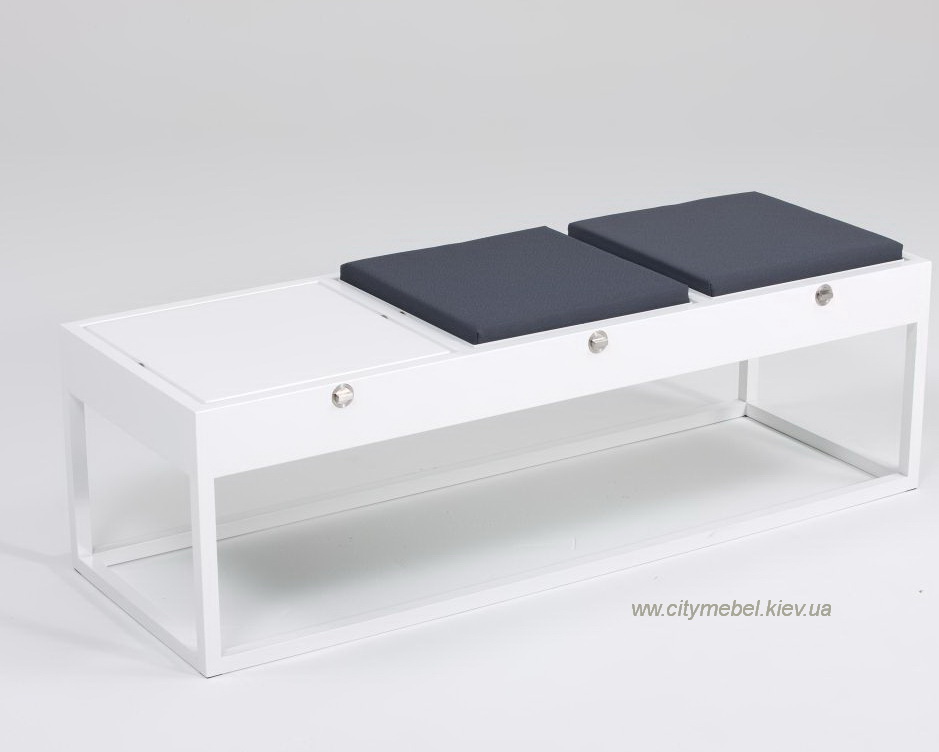 Bookshelf – card.
traveler's dream – a dream yacht.
Compact and convenient, one wall serves as a bookcase, sofa and dresser.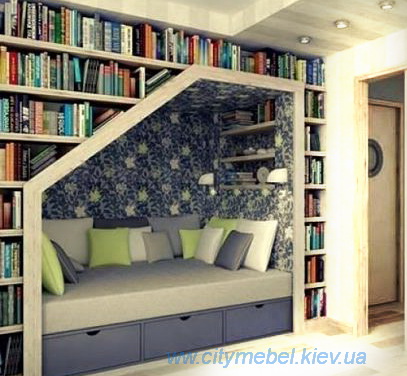 This chest of drawers is not only decorate the interior, but also will save you from having to trip over your pet bowls.
Ski Retirees have a chance to continue to exist in the form of the original hangers.
And it is not entirely original and not really furniture, but very convenient.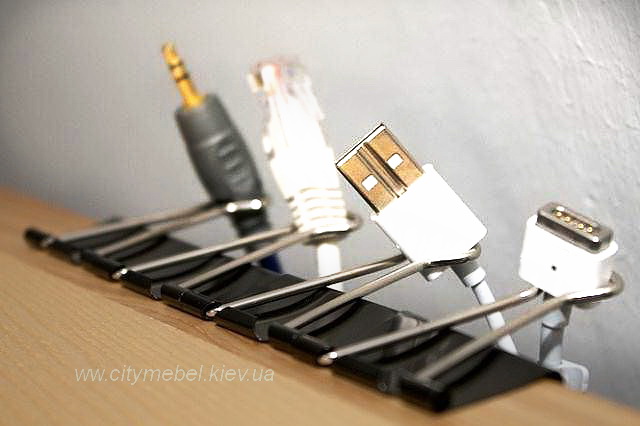 Shelf-snail add warmth and comfort to your living room or office.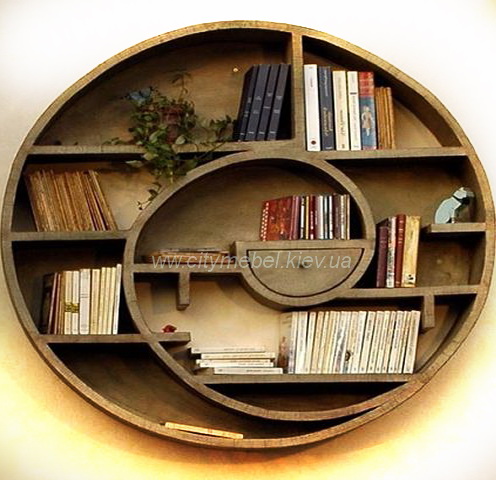 Bedroom – improvised cabin with portholes.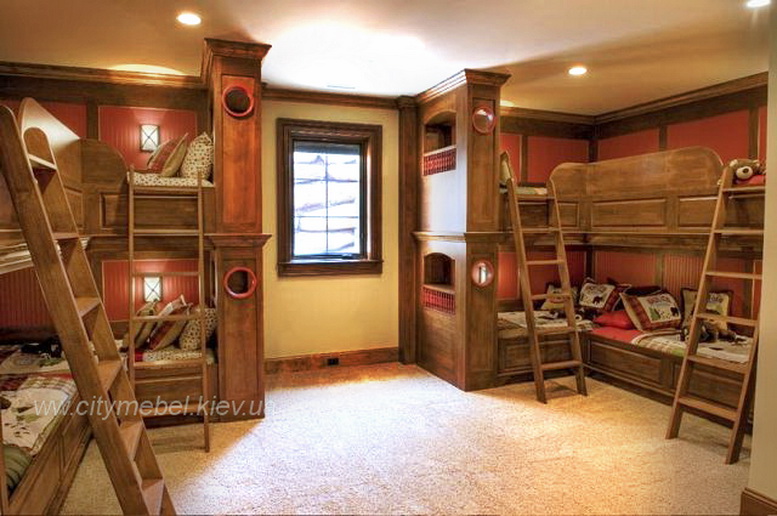 Stairs – dresser saves space.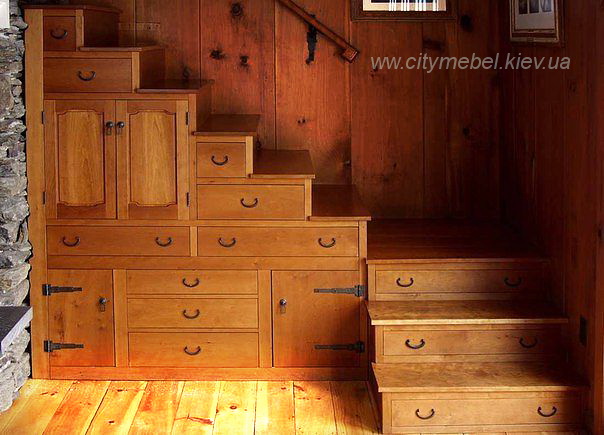 Why not give a second life to wooden pallets, turning them into a bed-transformer.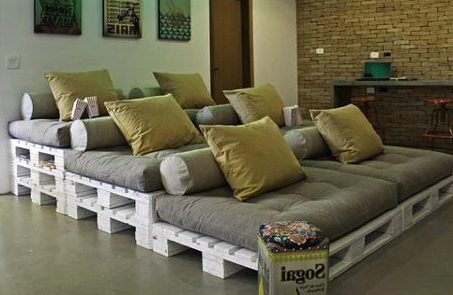 This sill become your favorite place in the house where you can read, lie back and dream.
Nice and convenient not only you but also your pet.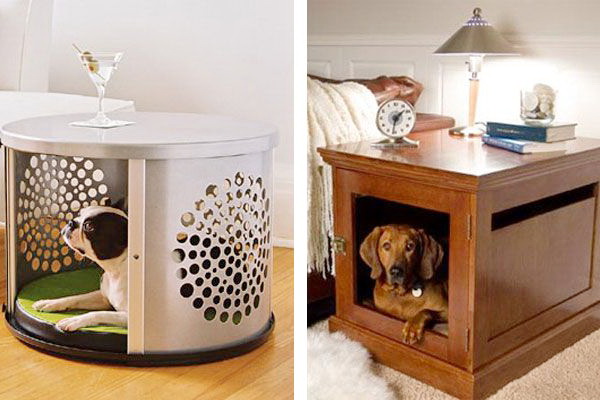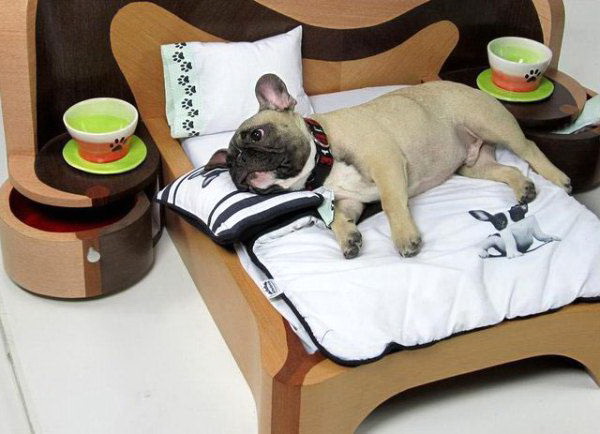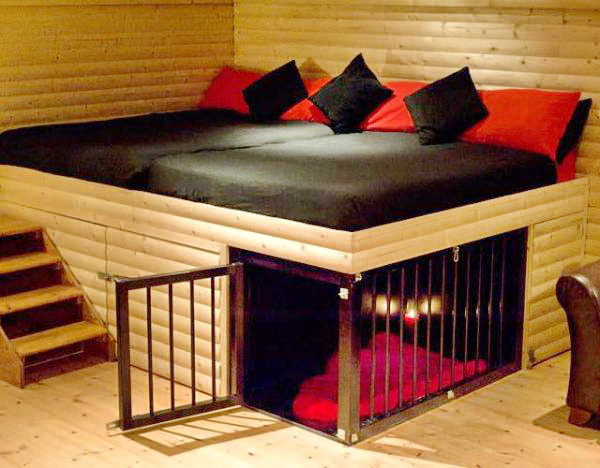 Furniture fidgets, living out of a suitcase.
We hope your book is not wet, but this problem is easy to fix.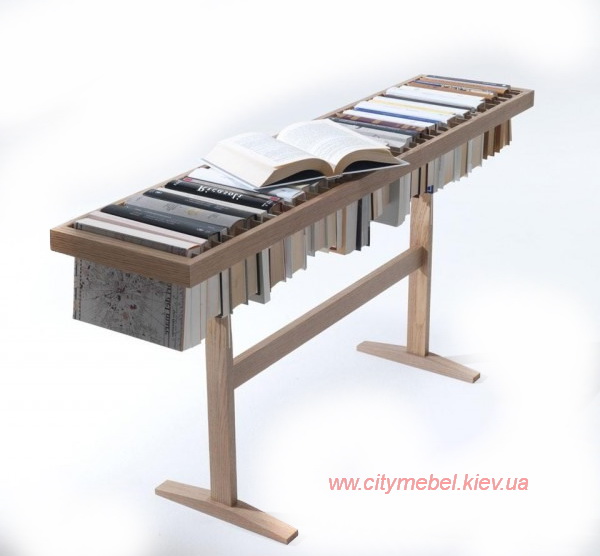 Labyrinth? Snail? Greek ornament? As you please!
Not boring shelf waves and sun lounger chair create a feeling of relaxation on the deck of a cruise liner.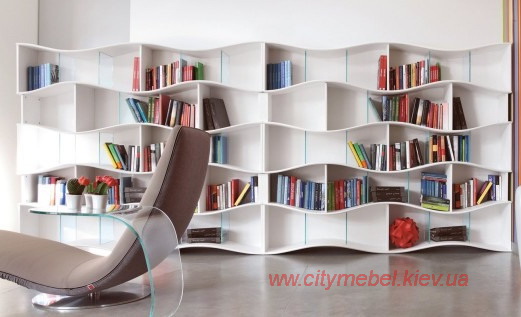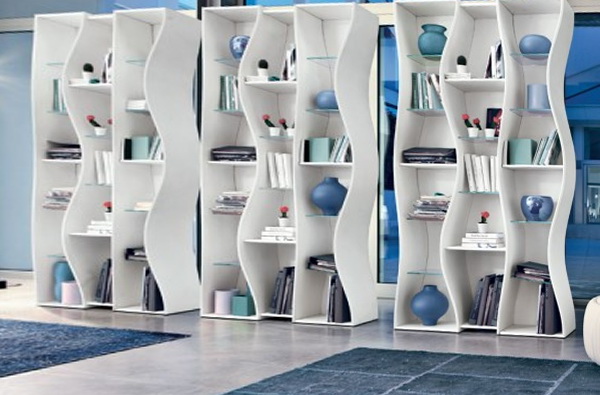 Creative shelves can be interchanged, falls below or rising, it all depends on your desire.
And how do you unusual shelving, which is transformed into shelves, shelves, racks?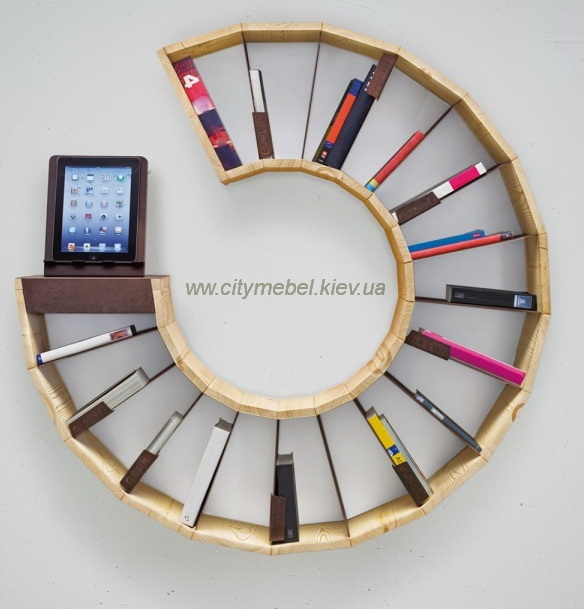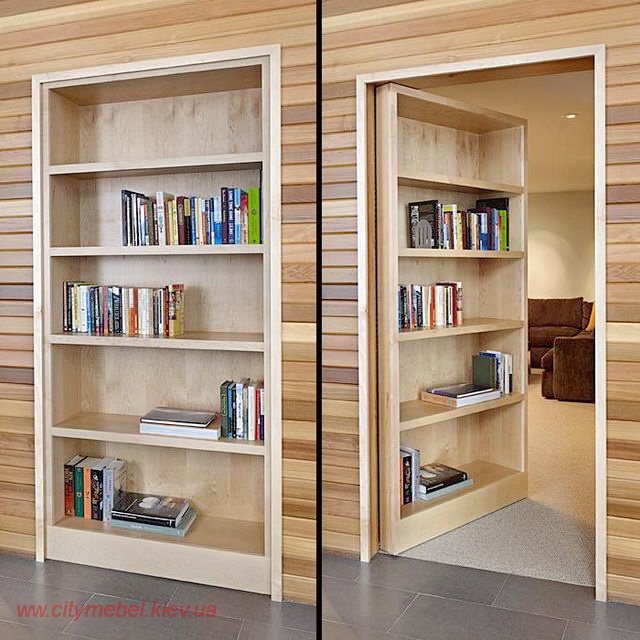 And if we do not come back in half-stone age?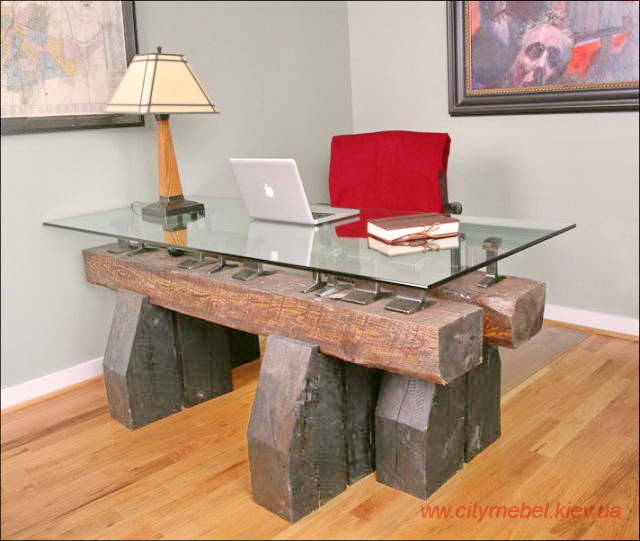 And the old piano, too, can be useful.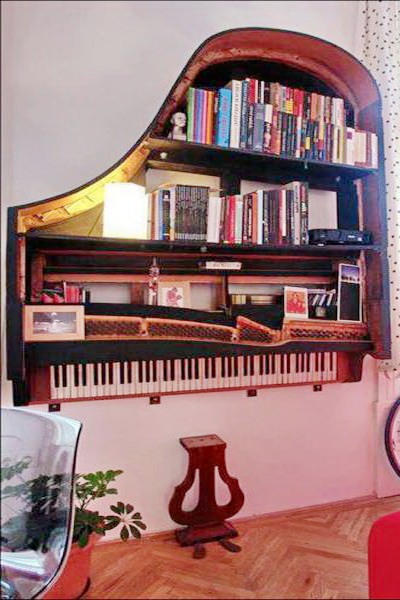 And here is the use of the bathroom found.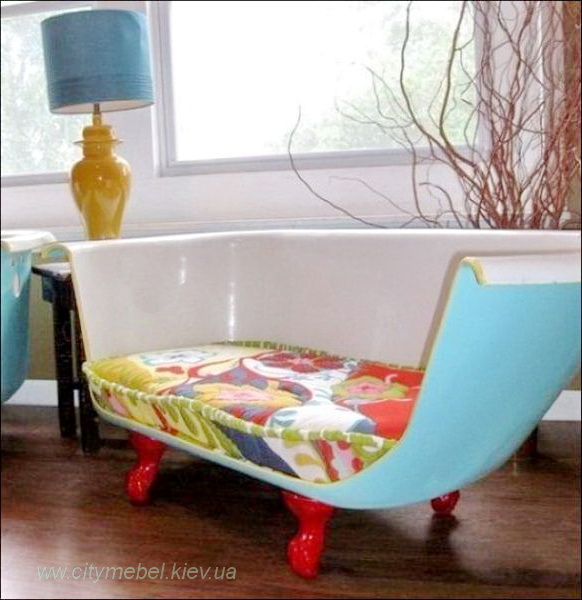 As you can see, the flight of imagination has no limits, sometimes unusual furniture is created from the most unlikely materials, and it is not necessary for it to spend a lot of money, enough to show a little creativity.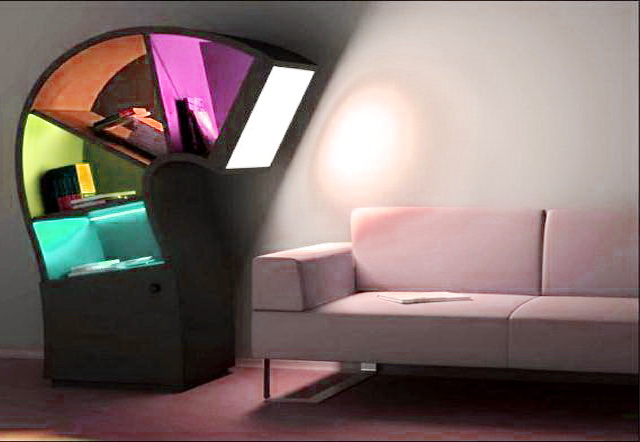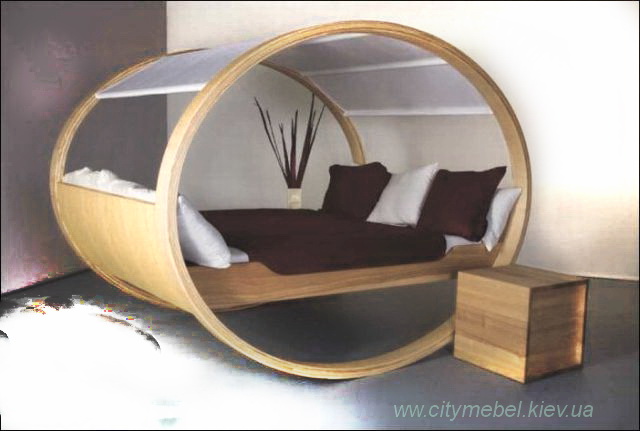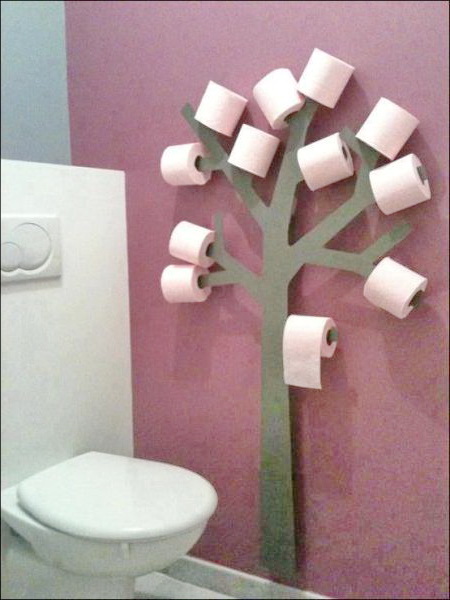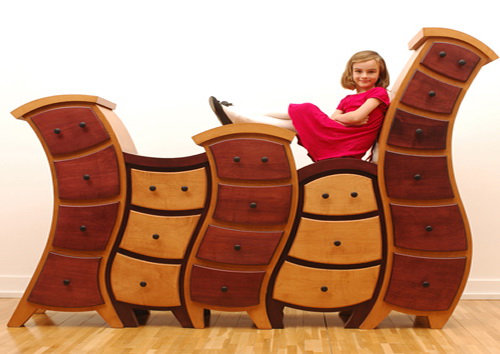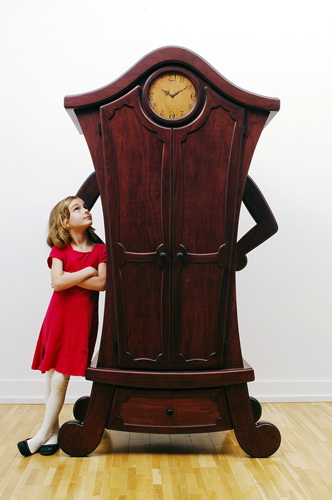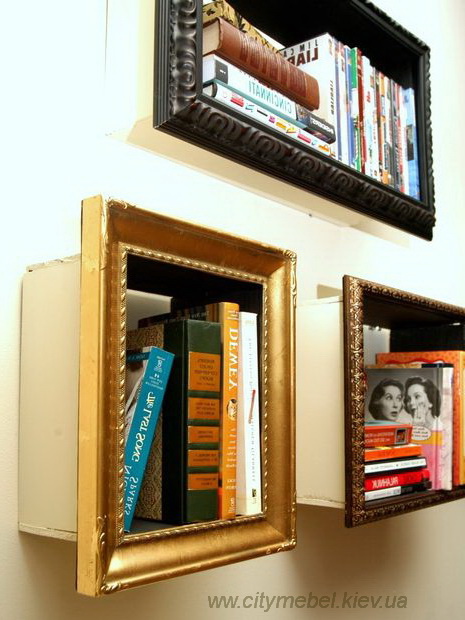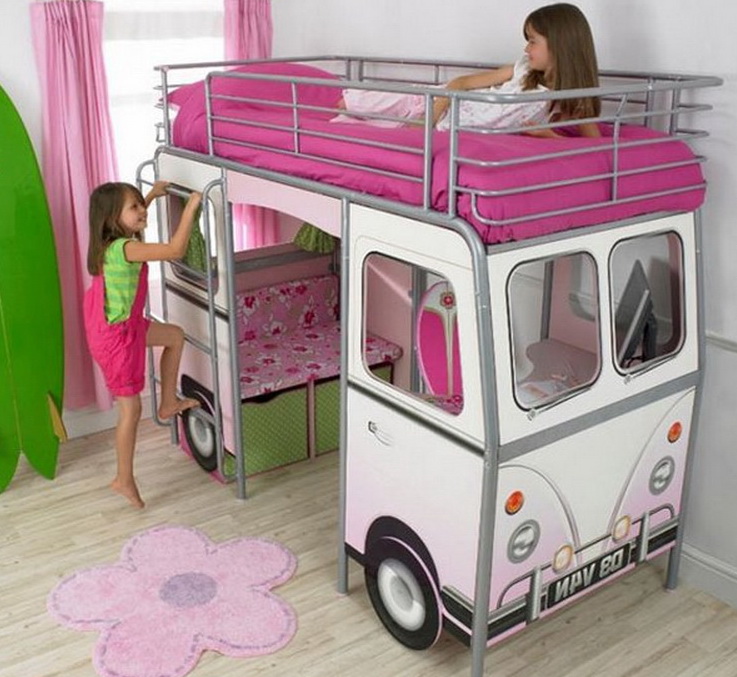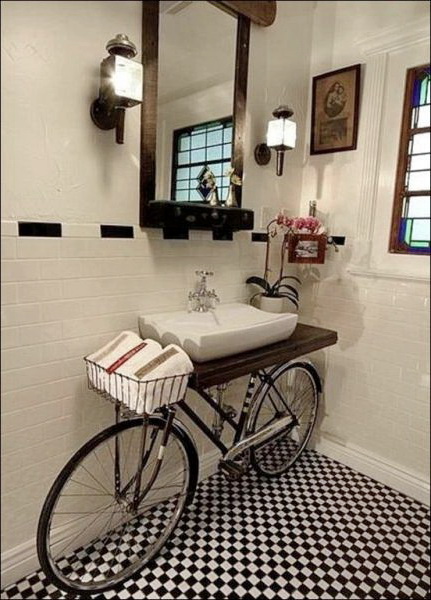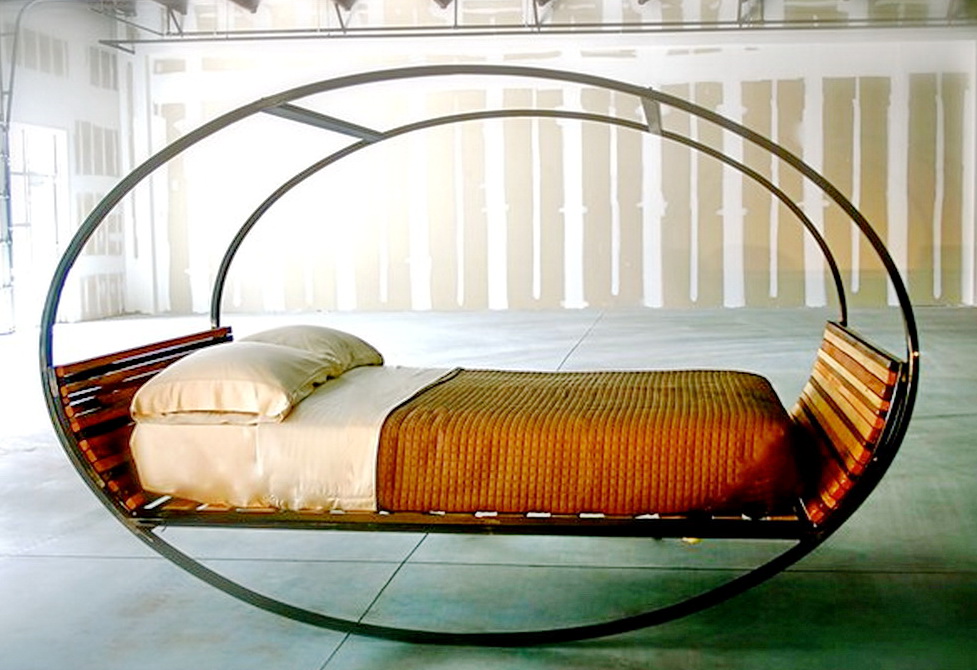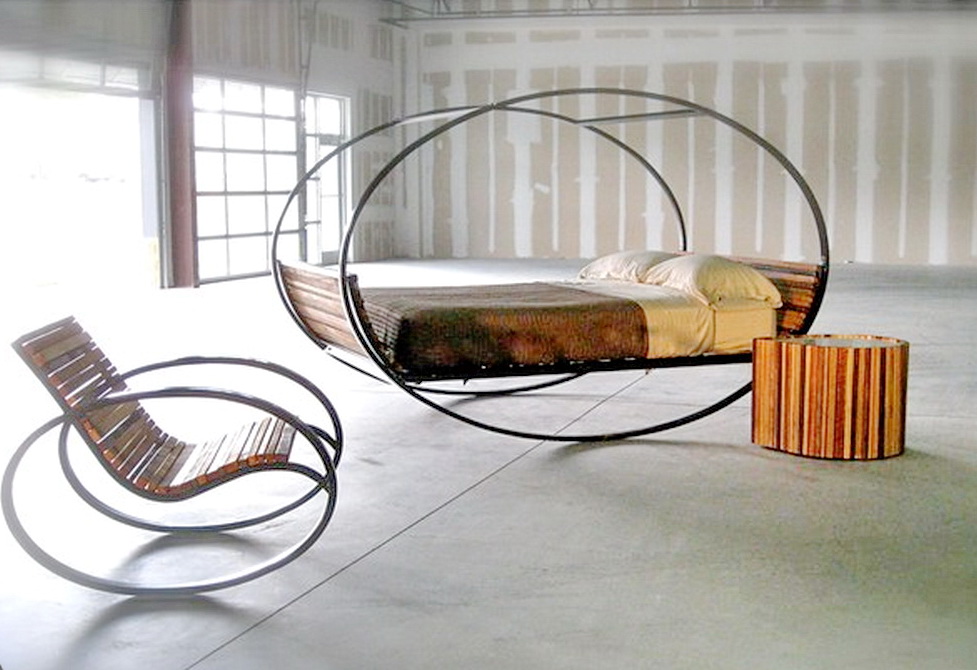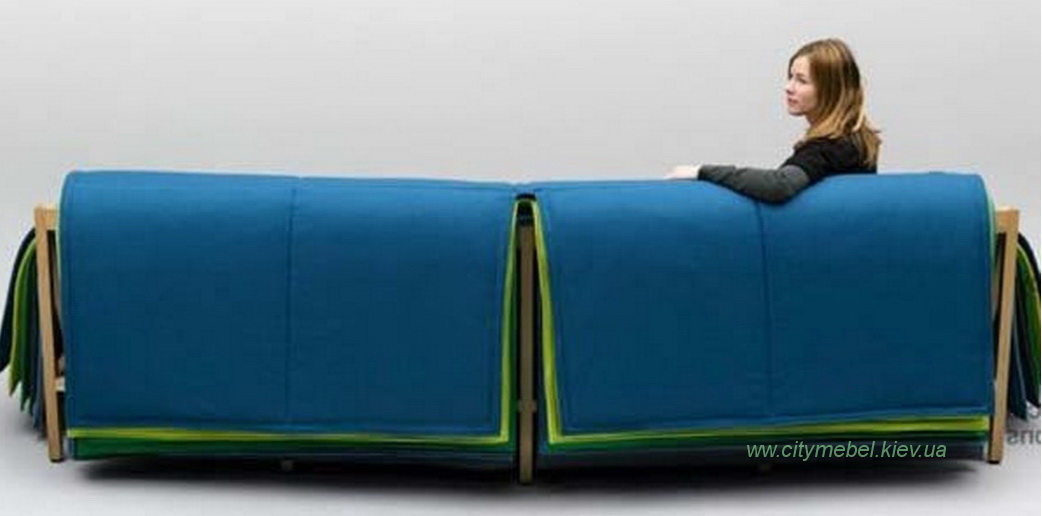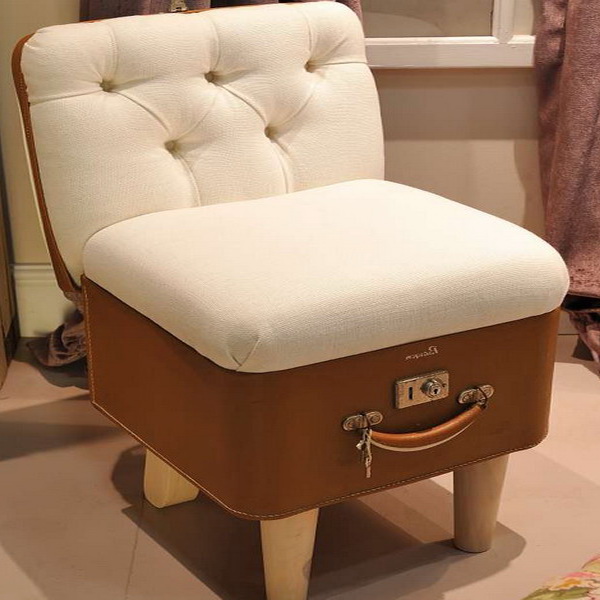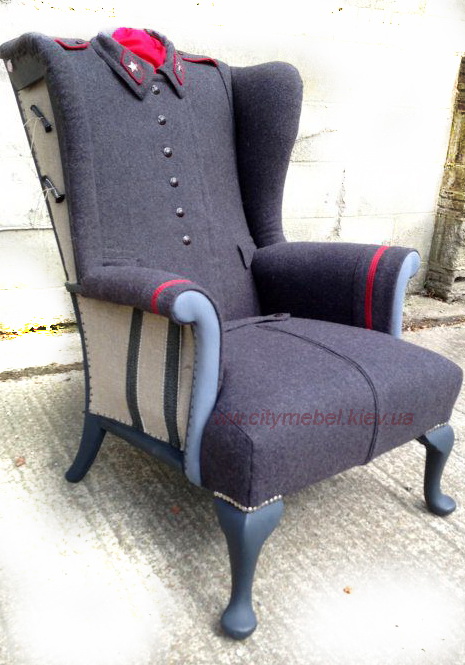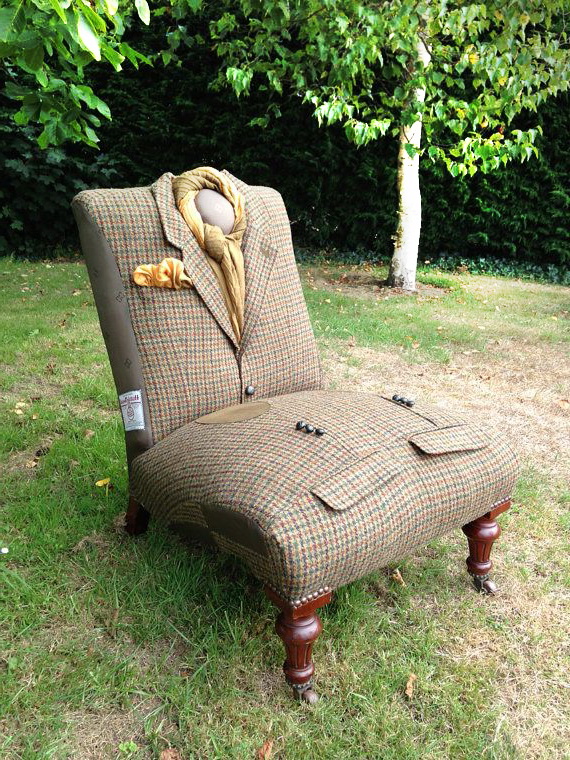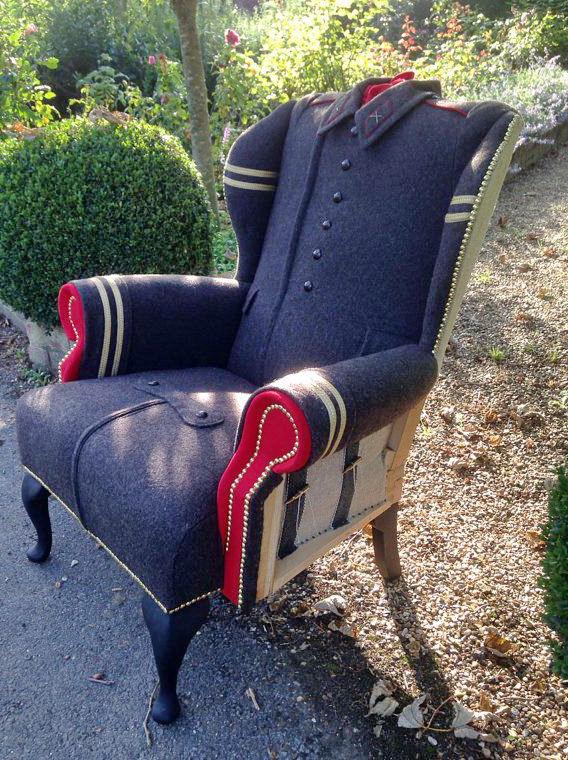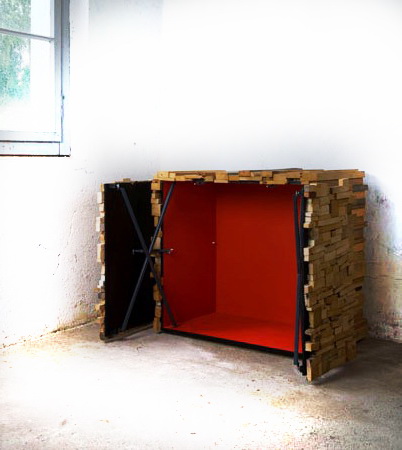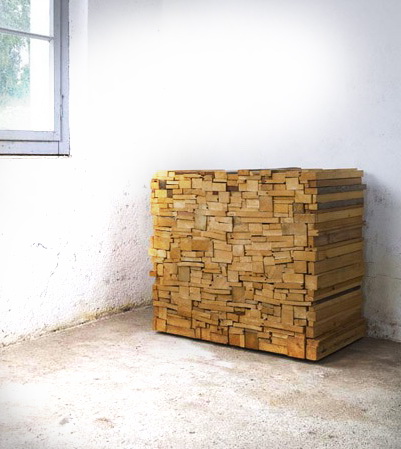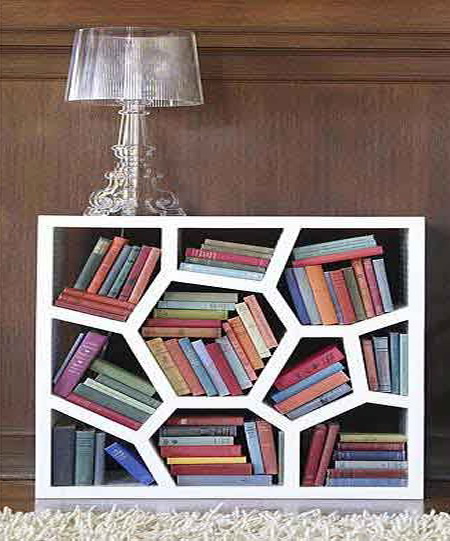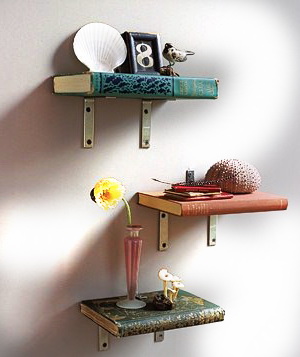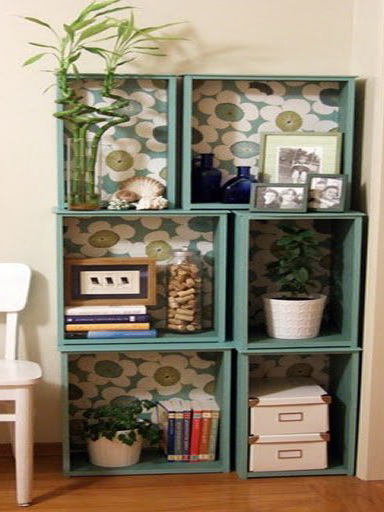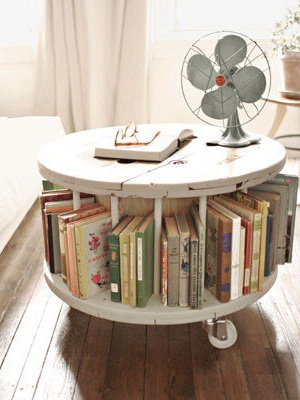 What could be more amazing bathroom in the living room? Only bath sofa.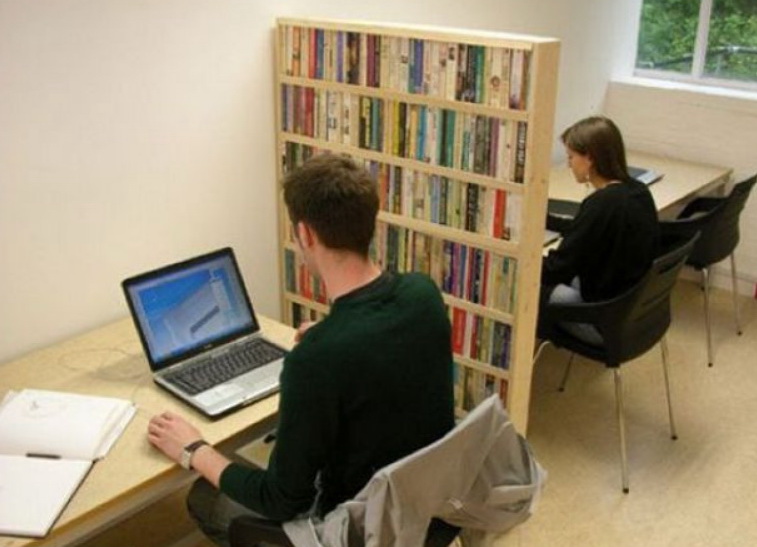 Any office employee knows how important it is to have a private workspace, so the partition panel is a must. If this panel is also a versatile, she is simply no price.
Unusual detail of your office waiting room – a sofa, a stylized classic English phone booth. Undoubtedly, this piece will cheer up both staff and visitors.
And may they never mixed up!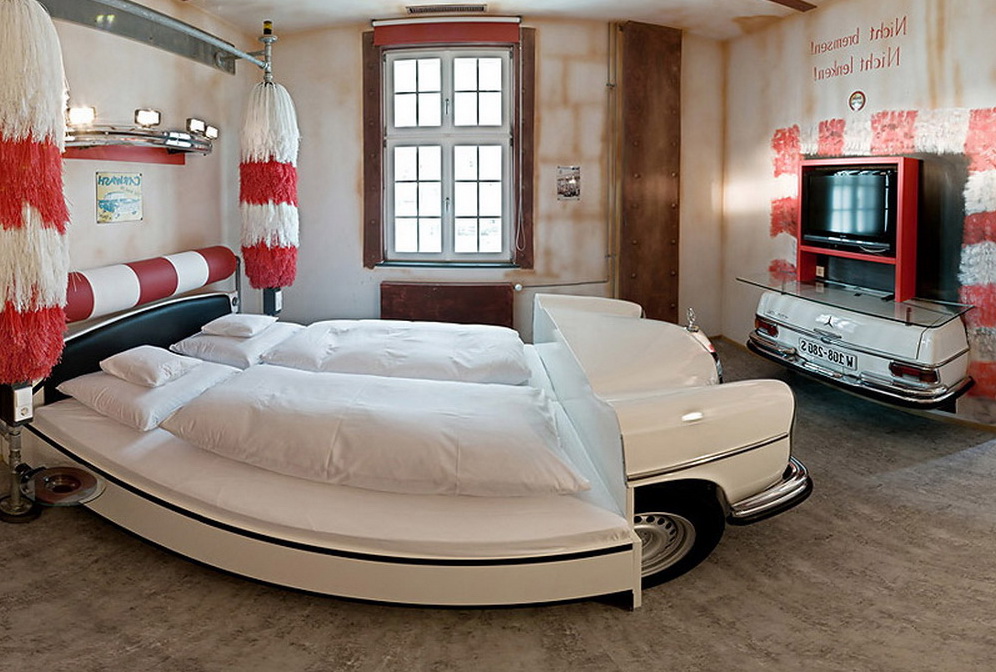 Avid motorist dedicated. Bed in a car will give fans a special holiday steer.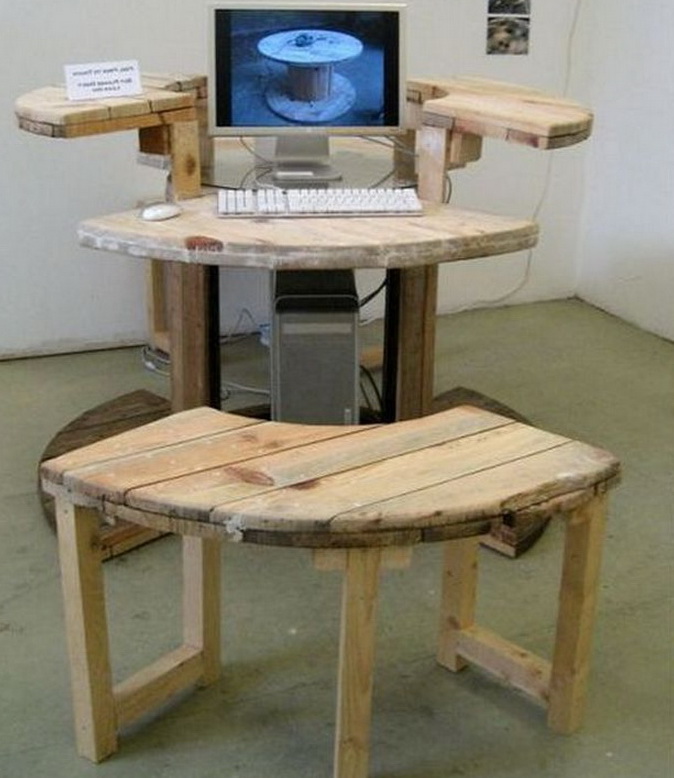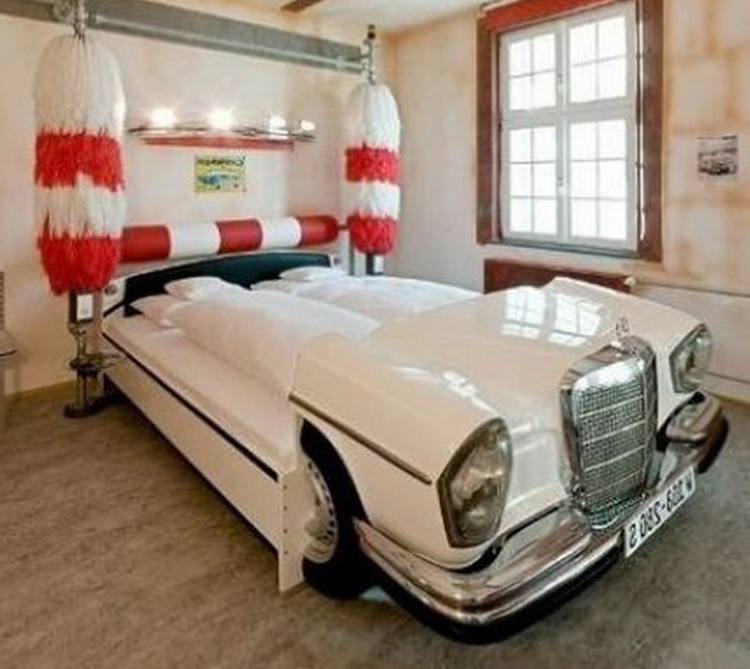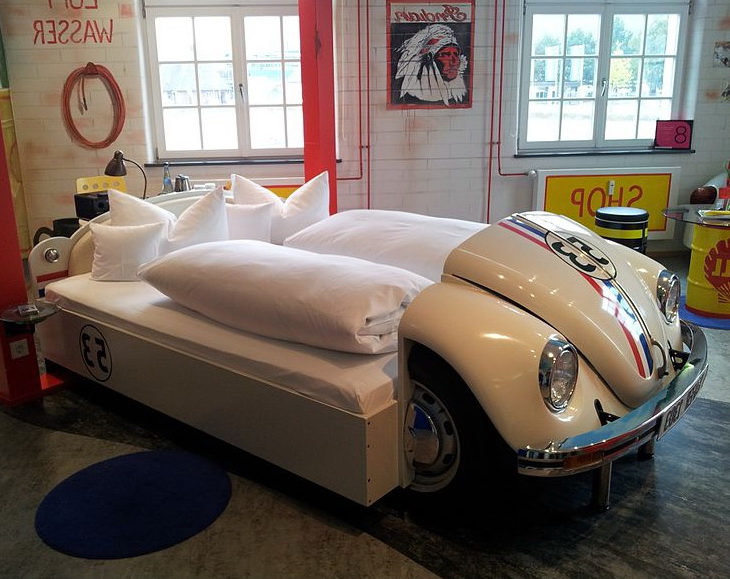 No time to go hiking? Arrange it yourself every night with this bed-tent which combines the romance of camping and a comfortable vacation without mosquitoes and other uninvited visitors.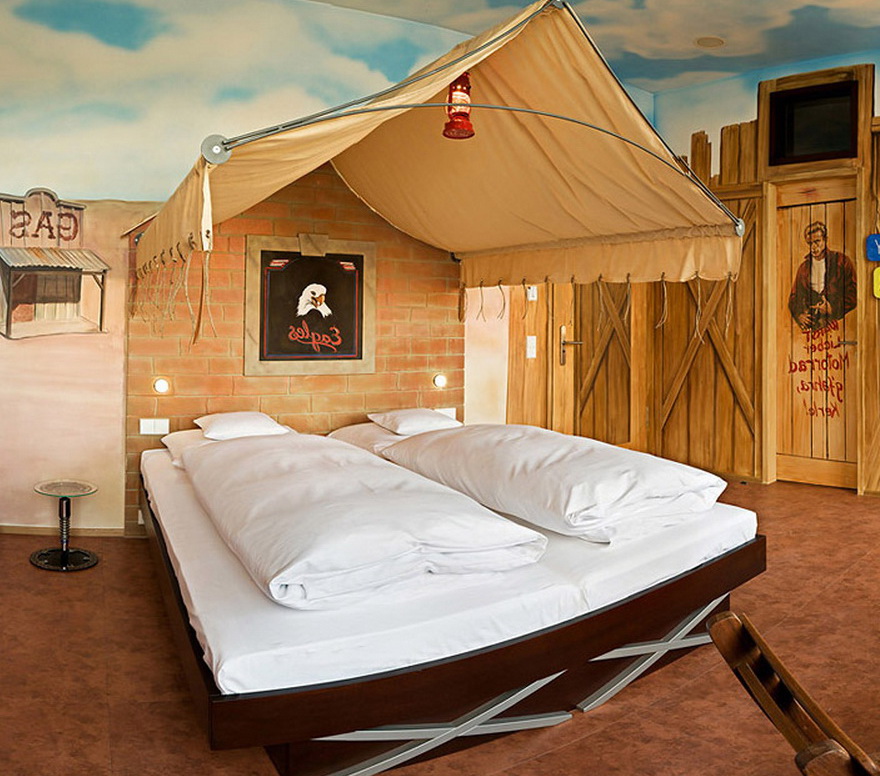 And this version of the table with a secret ideal elegant man, who knows how much work and relax in style.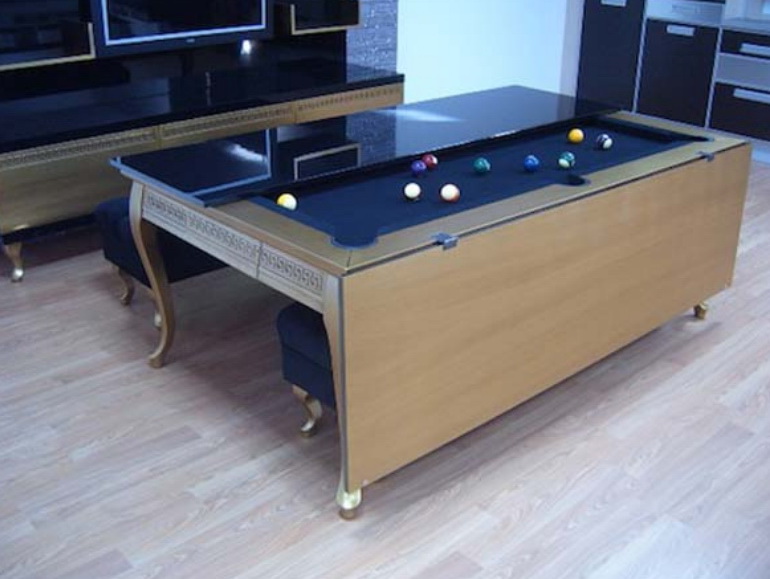 able, sofa, stools? Pick and choose what you most needed at the moment.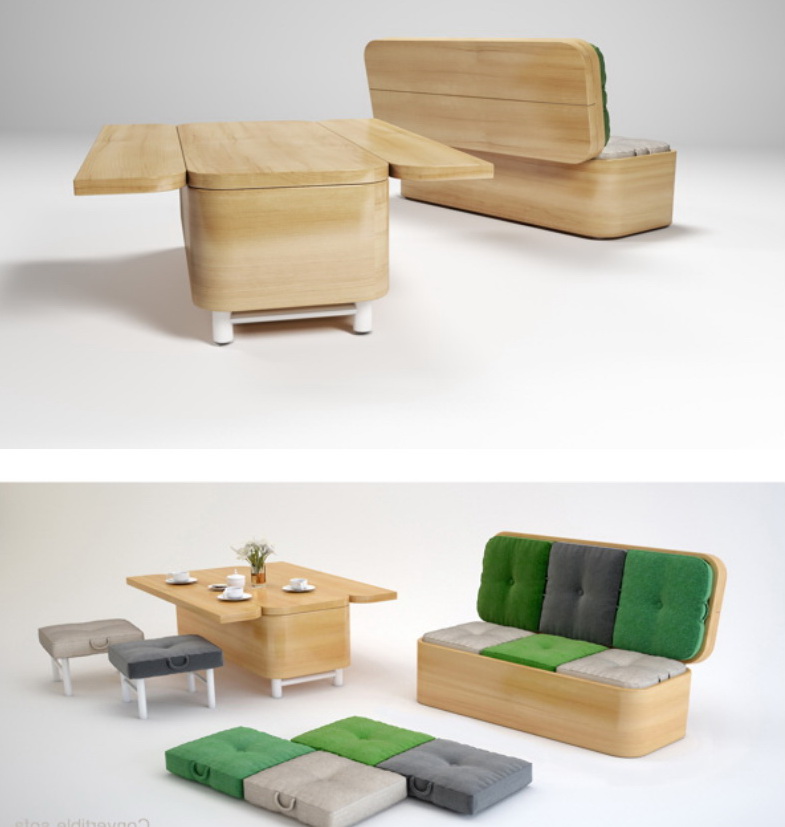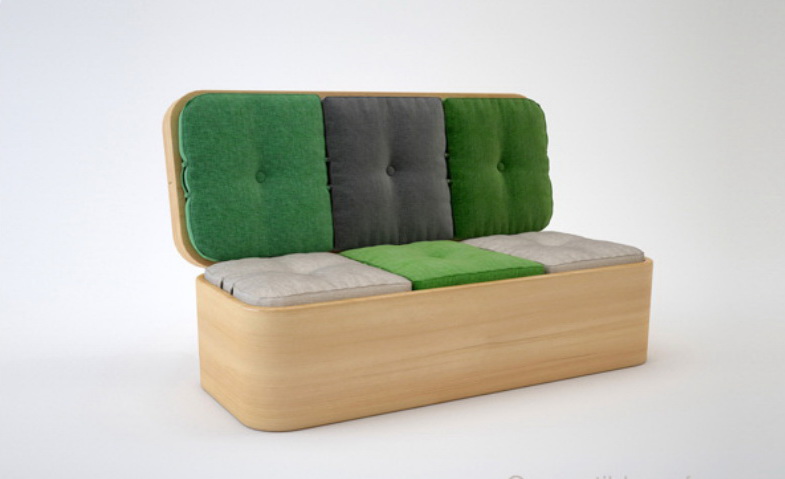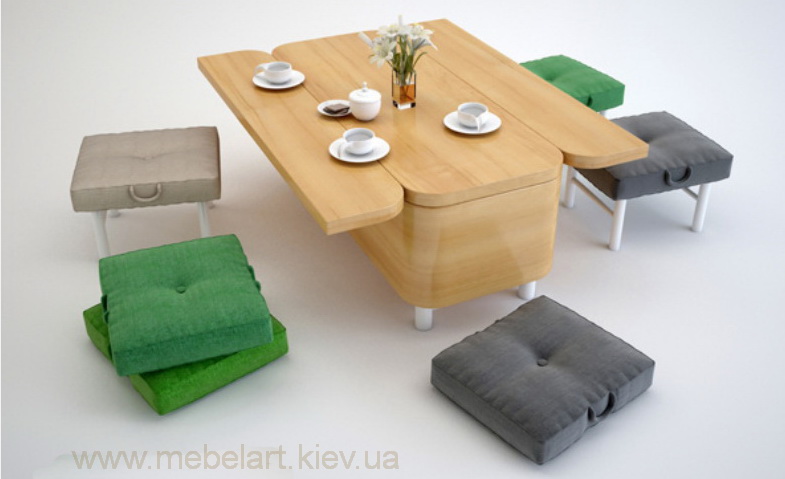 Very curious transformer, in which the whole room amenities are gathered. Here and sofa, and the workplace, and a bed.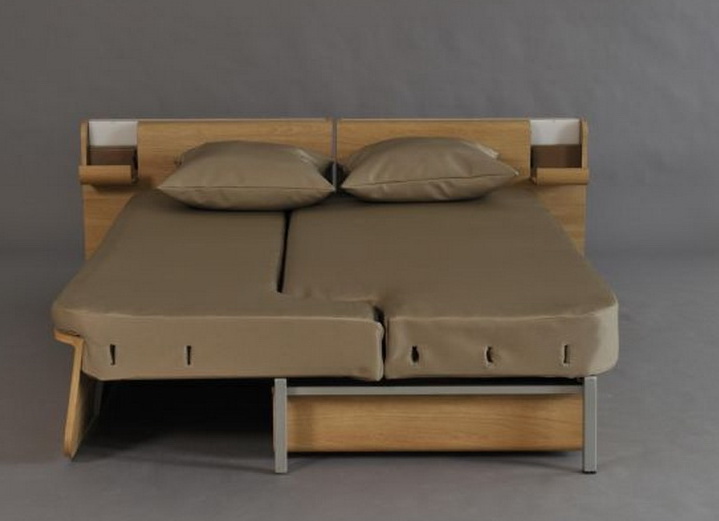 But creative hanger for anything made of pipes, fixtures and old polished boards.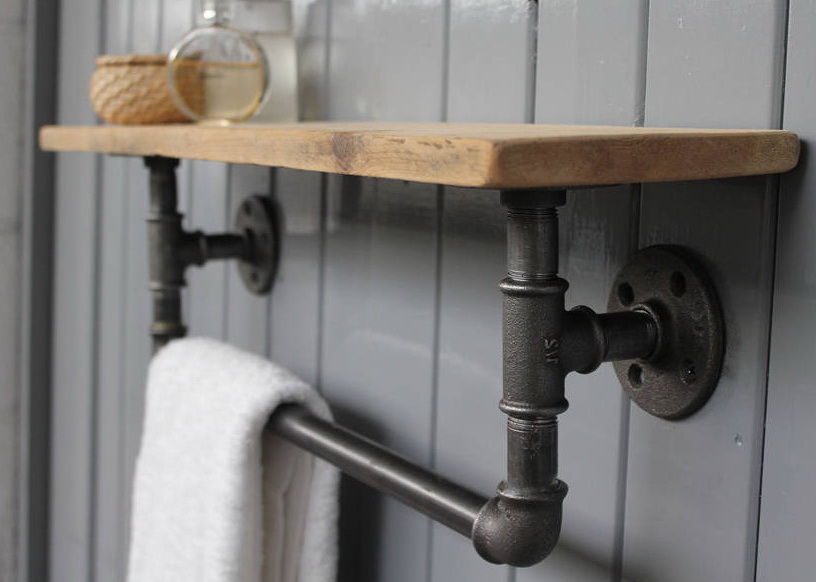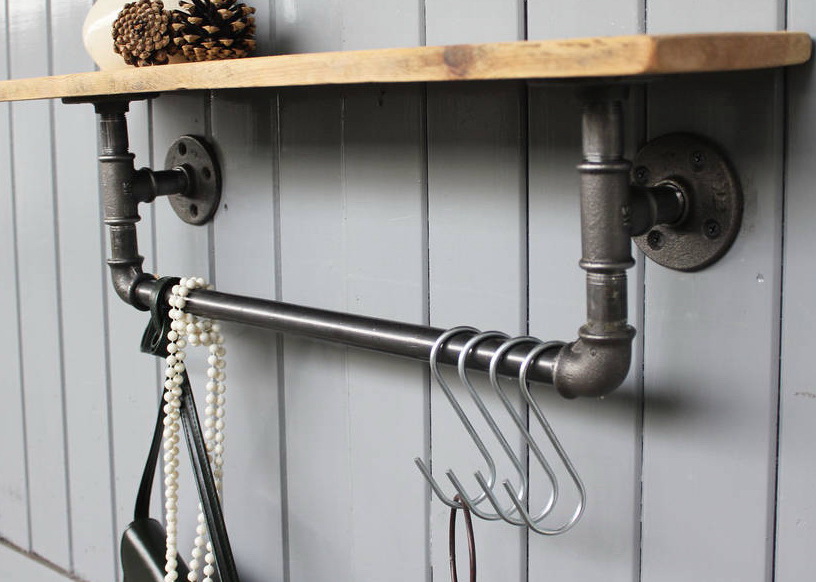 Romantic evening on the balcony with marvelous views – can not do without champagne.
Old boat is not junk, and an occasion to spend a few days with the tools in the hands in order to ultimately obtain a convenient rack for any necessity and amenities.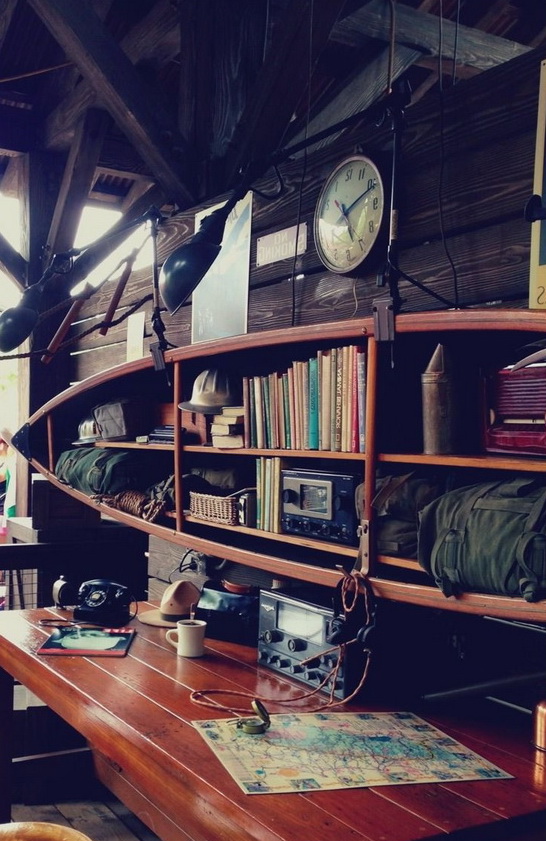 Chair shepherd retired.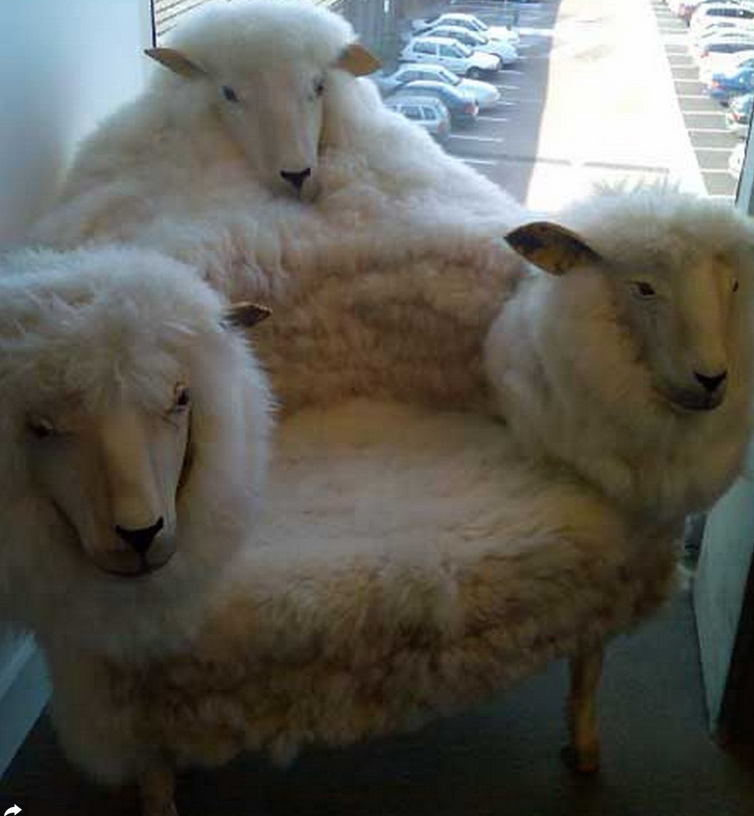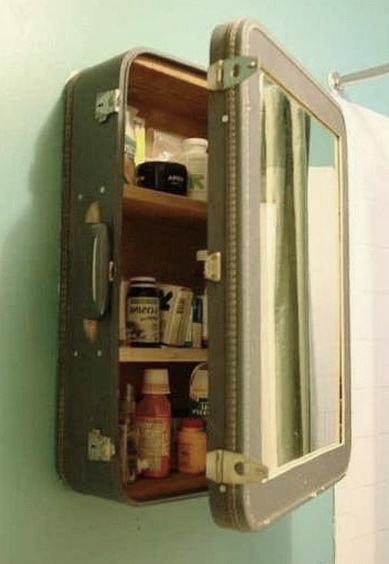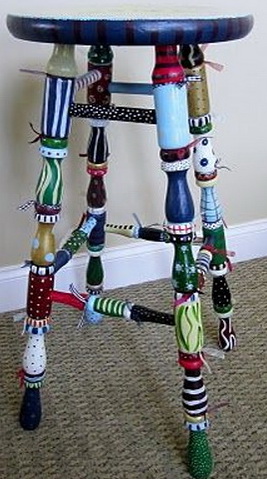 Upholstery for chairs made of old or older crocheted napkins freshen the interior and attract the attention of any visitor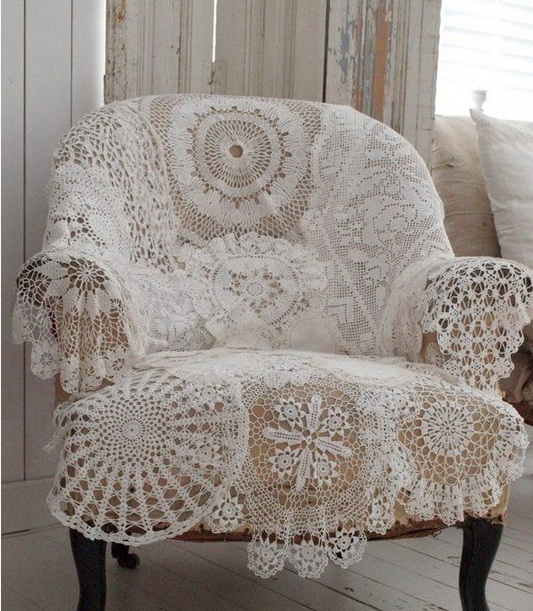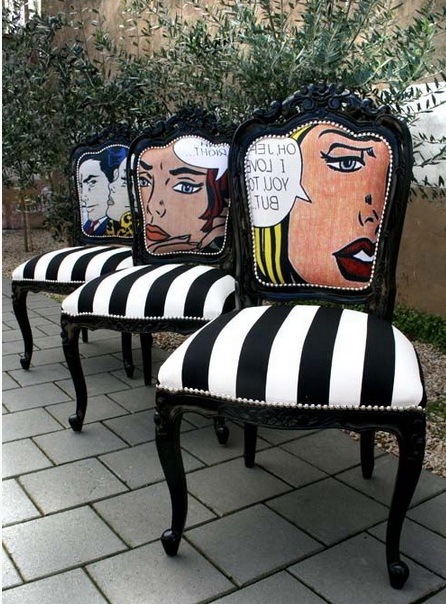 The house has accumulated a lot of scraps – that's a great idea how to use them, updating the old English chair.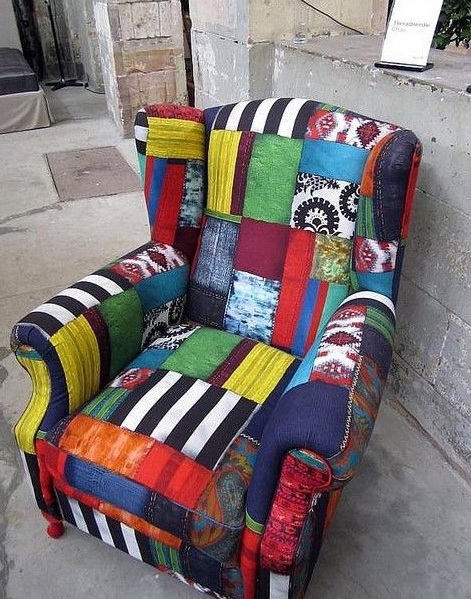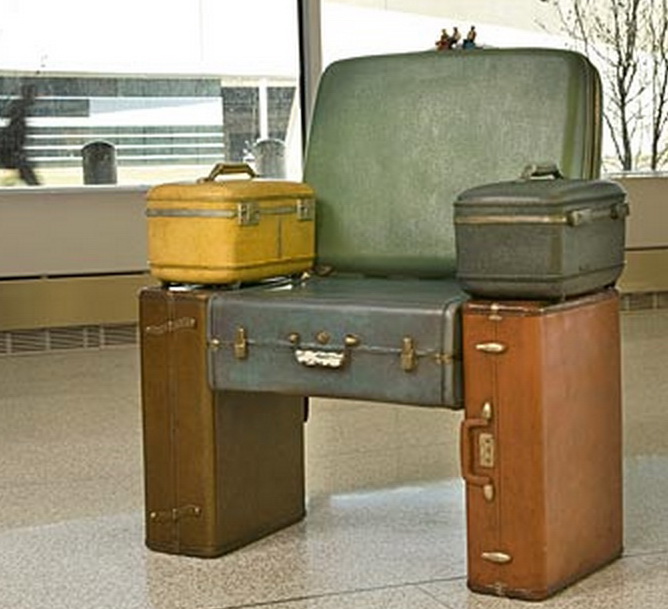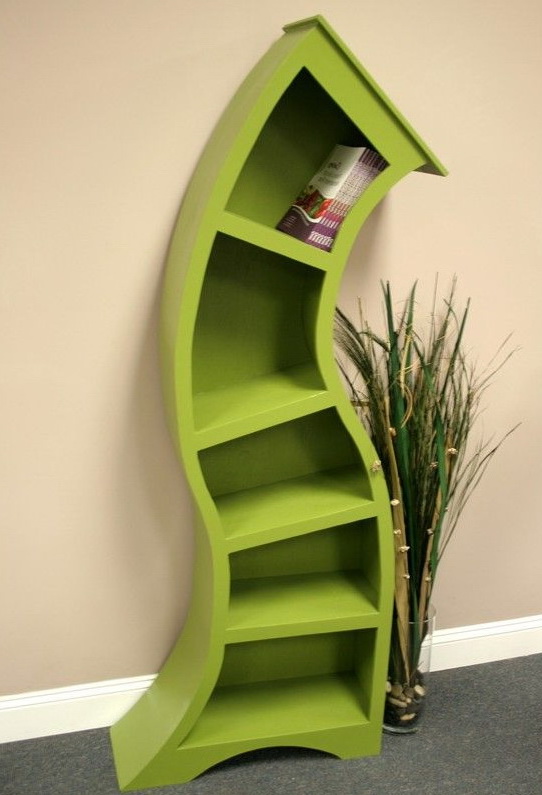 Somewhat transformed coffee table, will be the highlight of your room.
Collage of colored panels-shelves will be an excellent replacement for the standard bookshelves.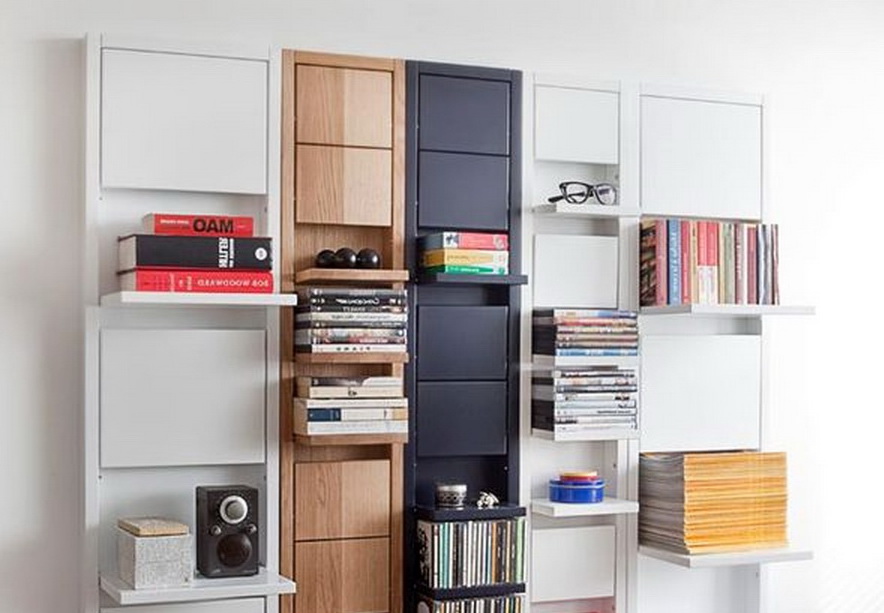 temporary or permanent alternative shoe shelf of old cardboard boxes.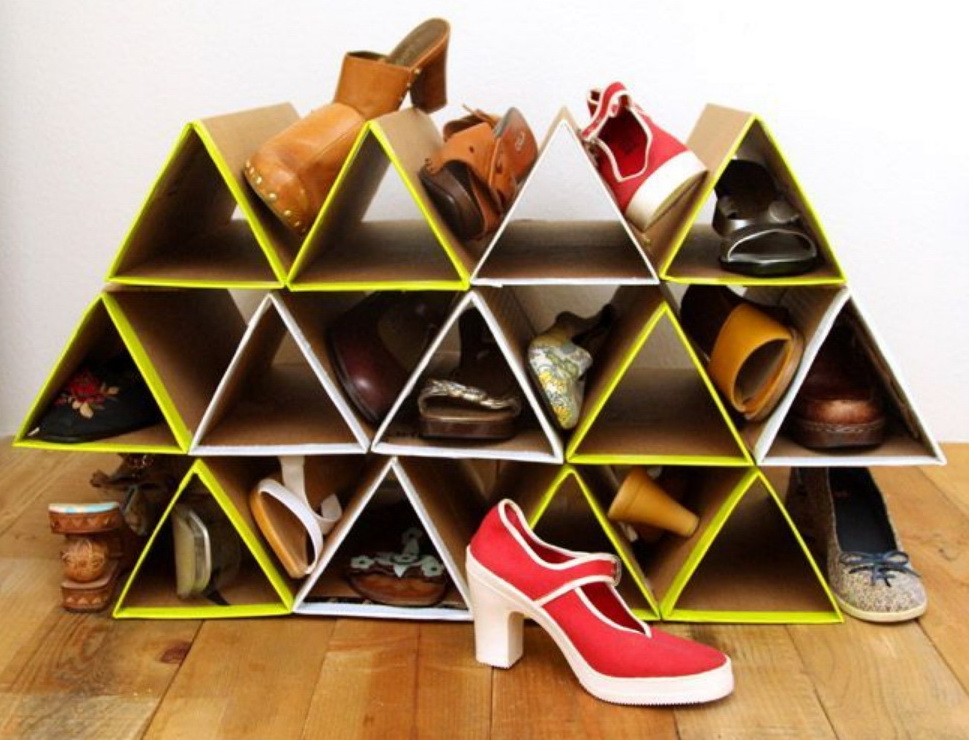 Plastic trays for the storage of vegetables, with the same success can store your documents.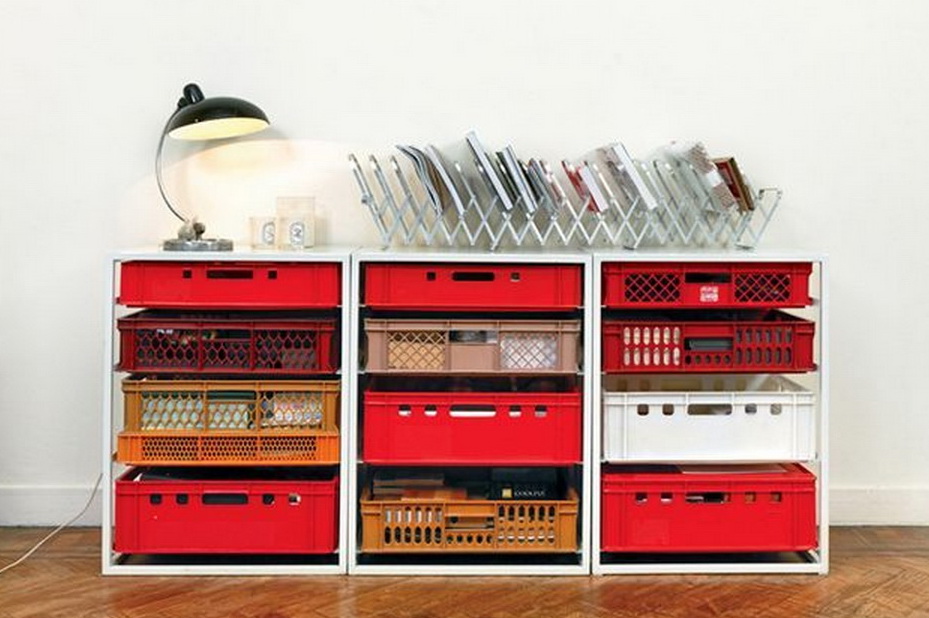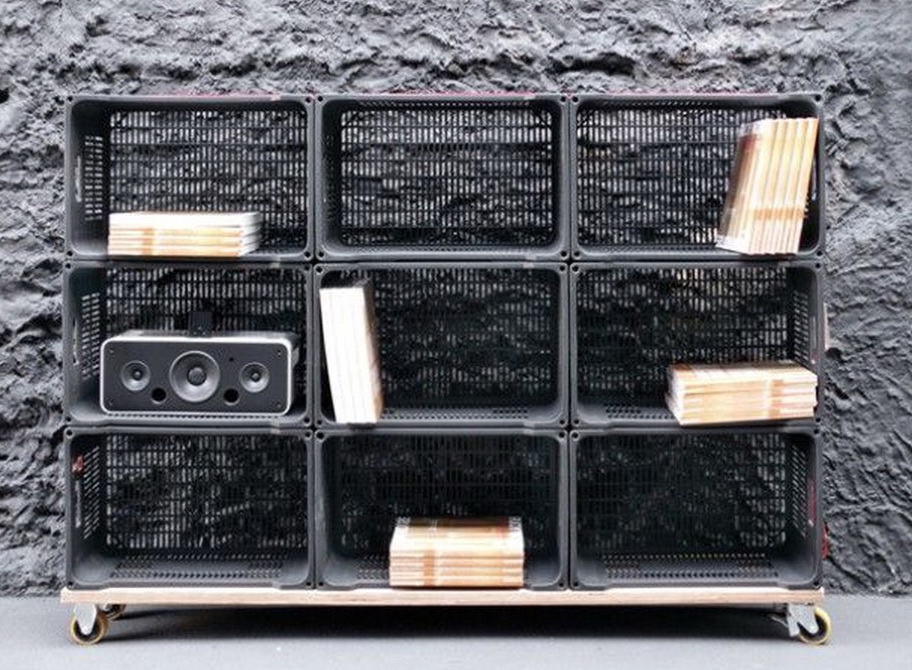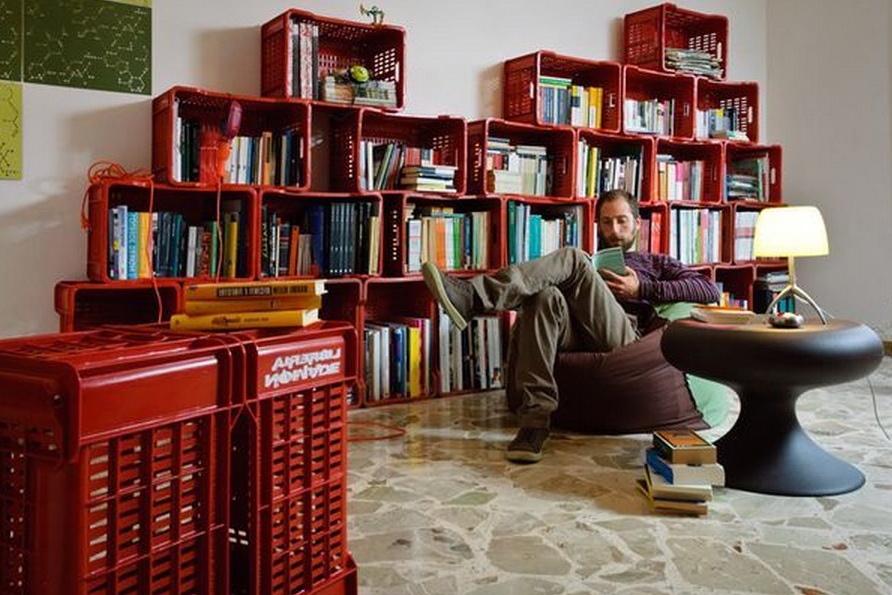 Unusual design course – through a hole in the nightstand.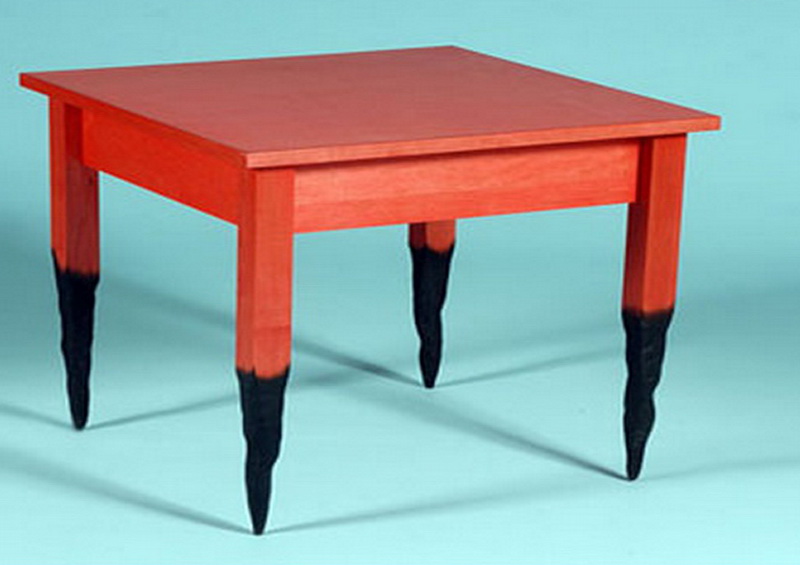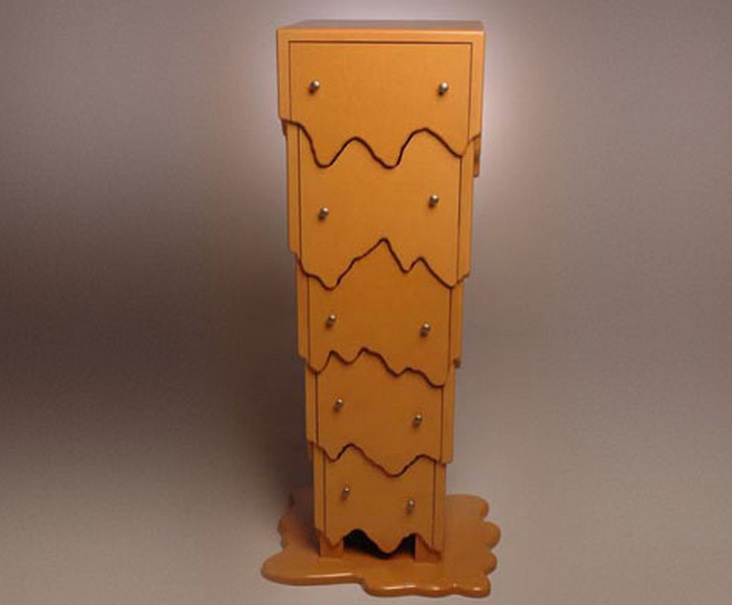 Coffee table of cans and wooden countertops conjures up thoughts of a small house in the village.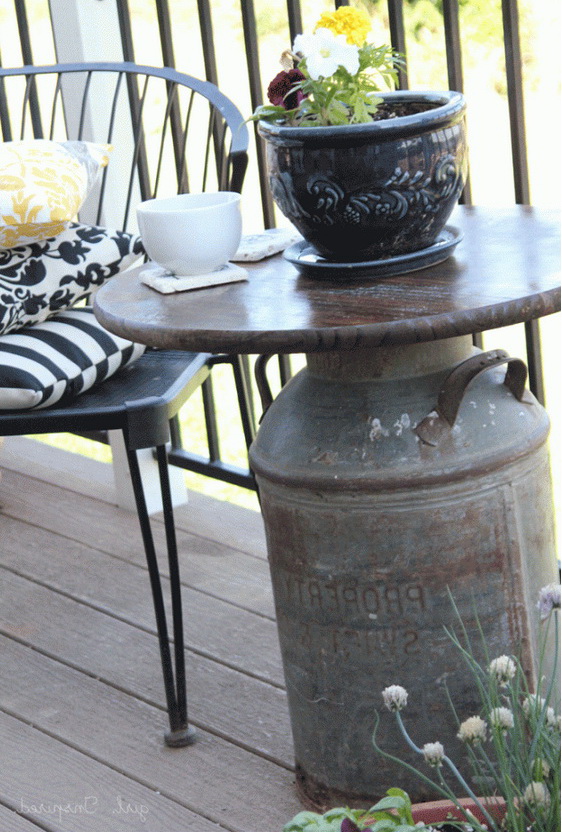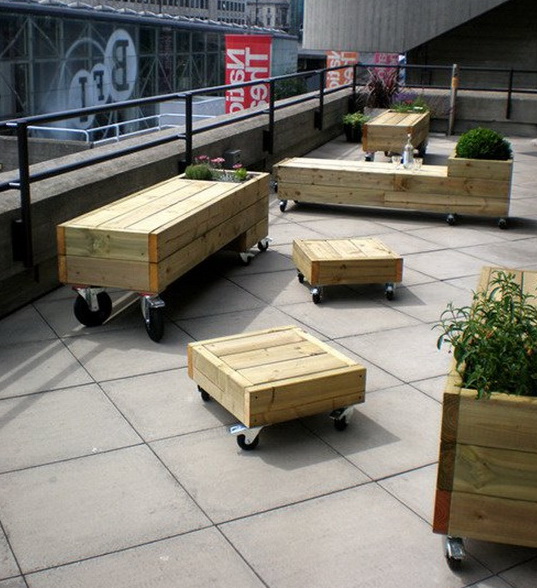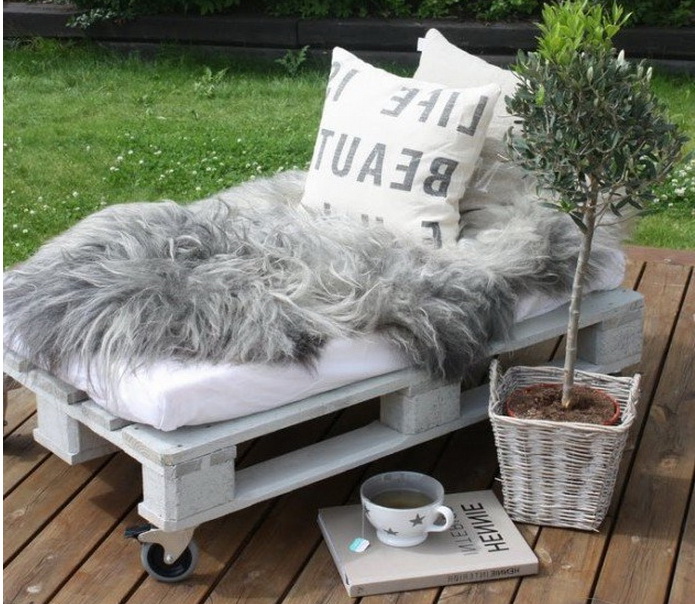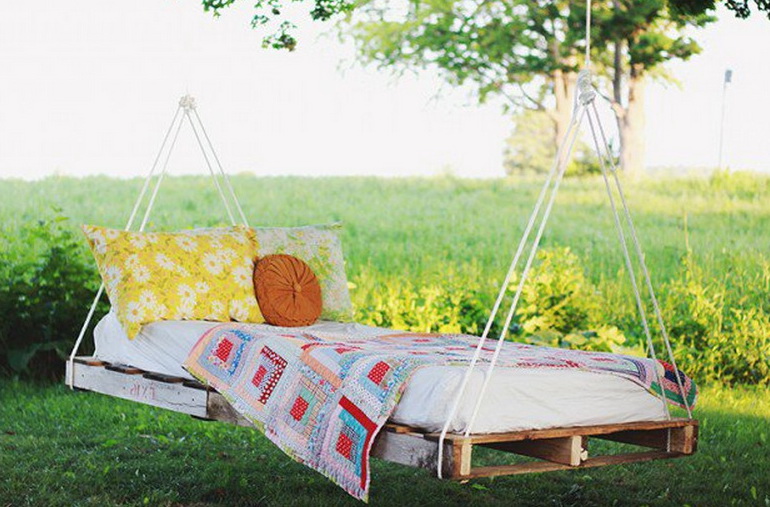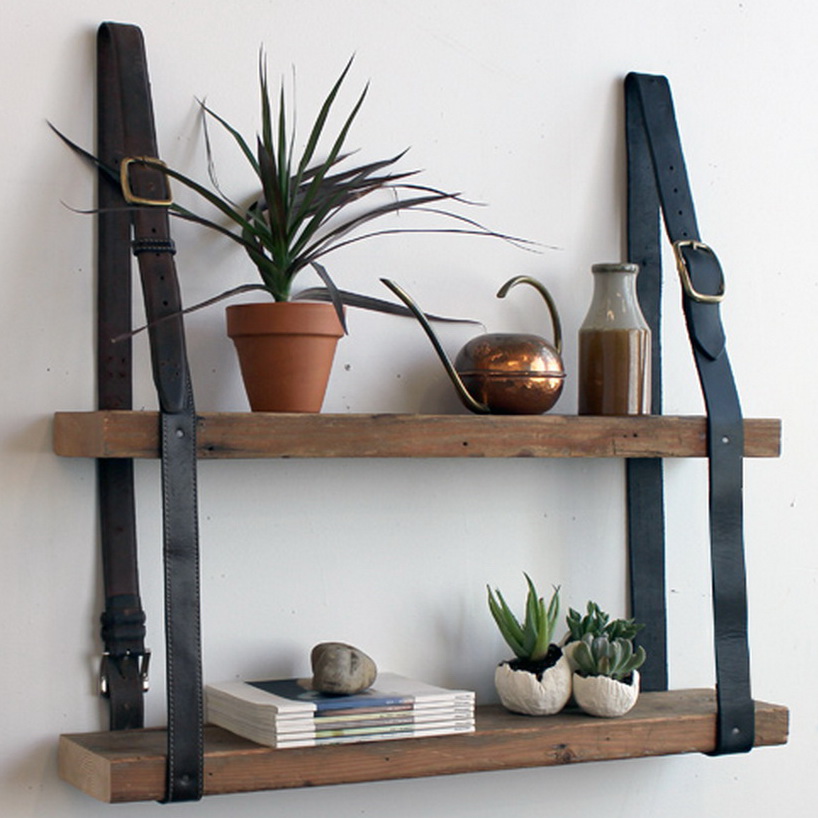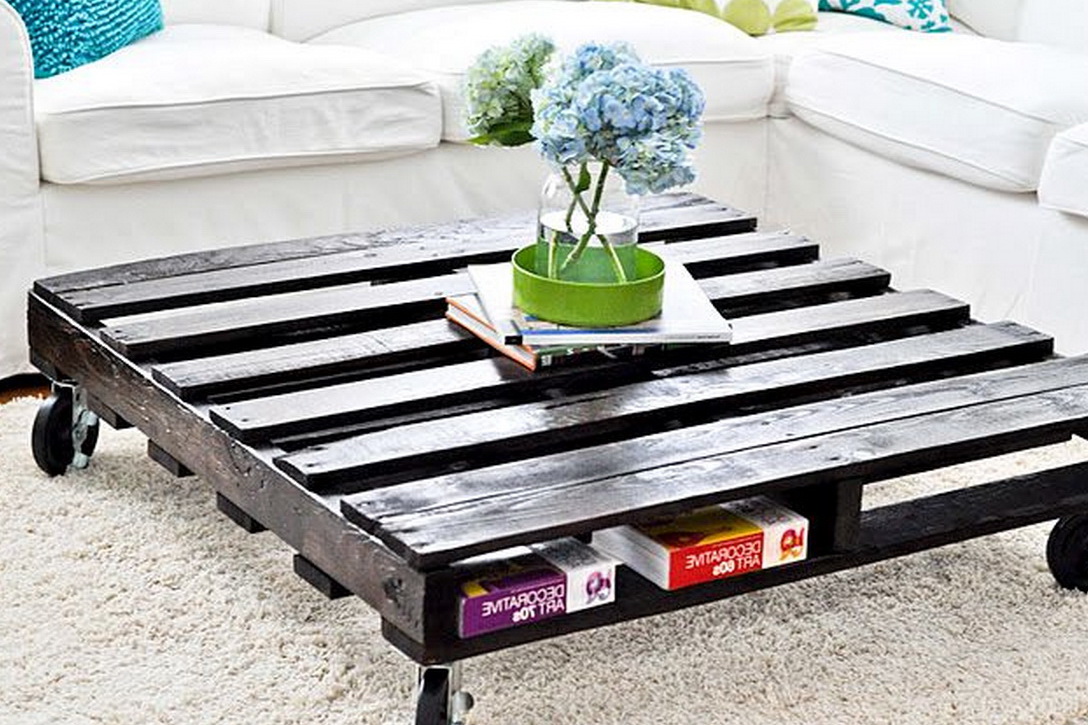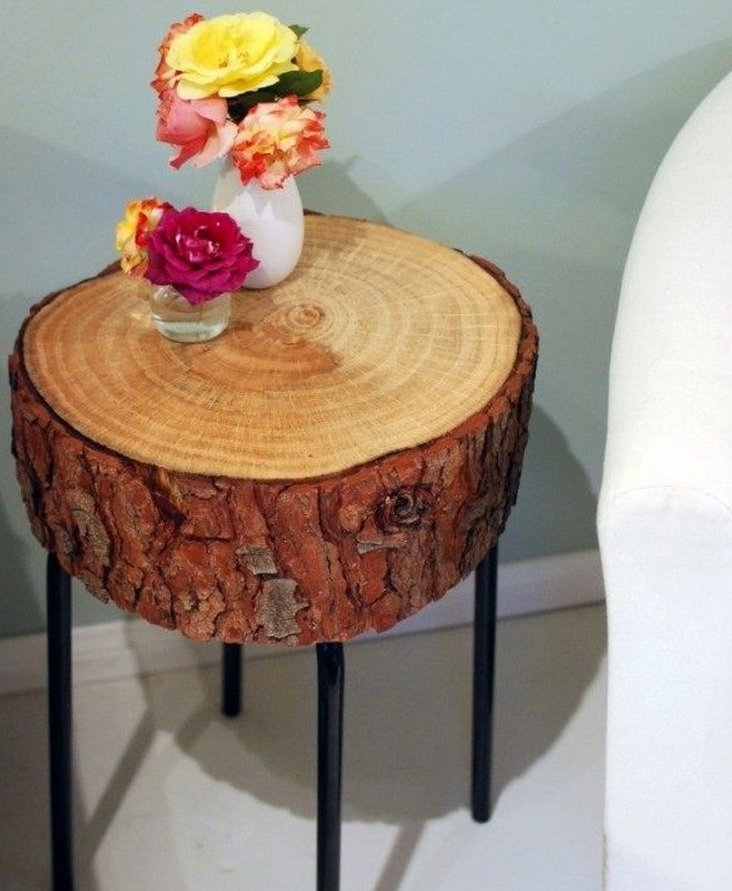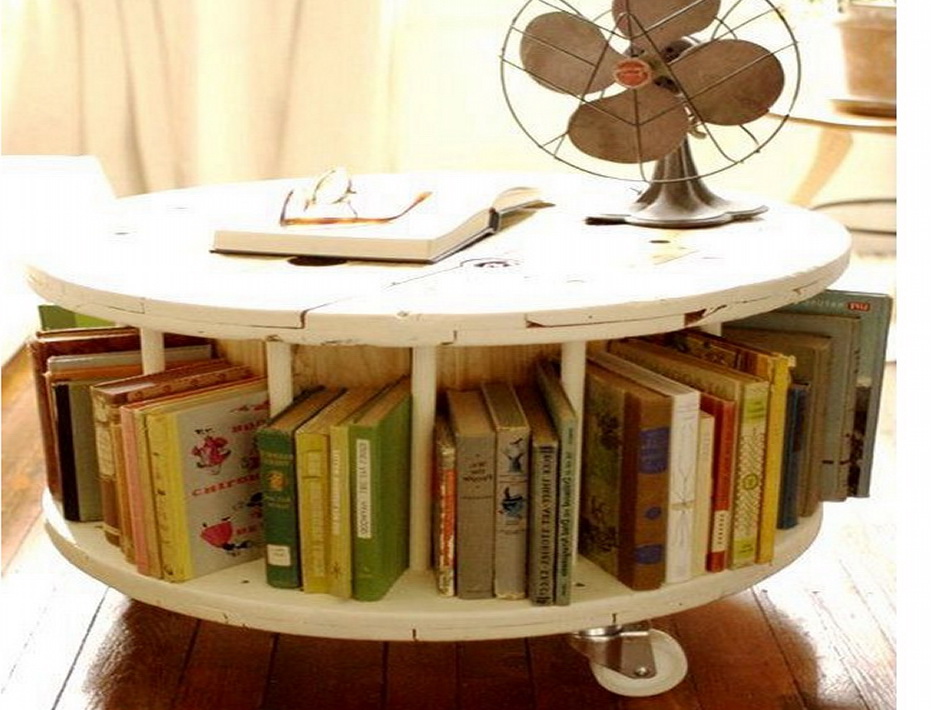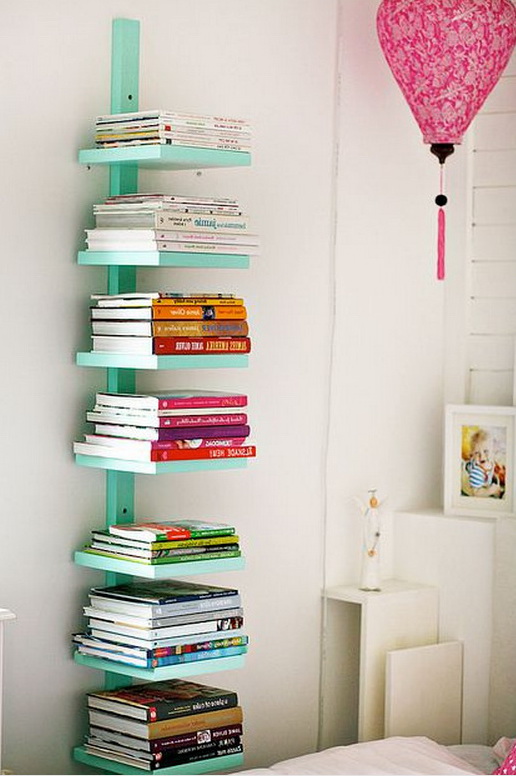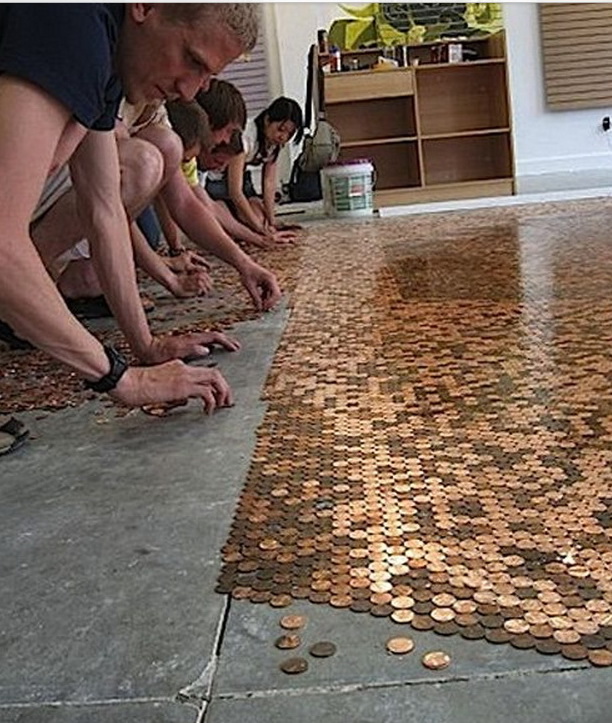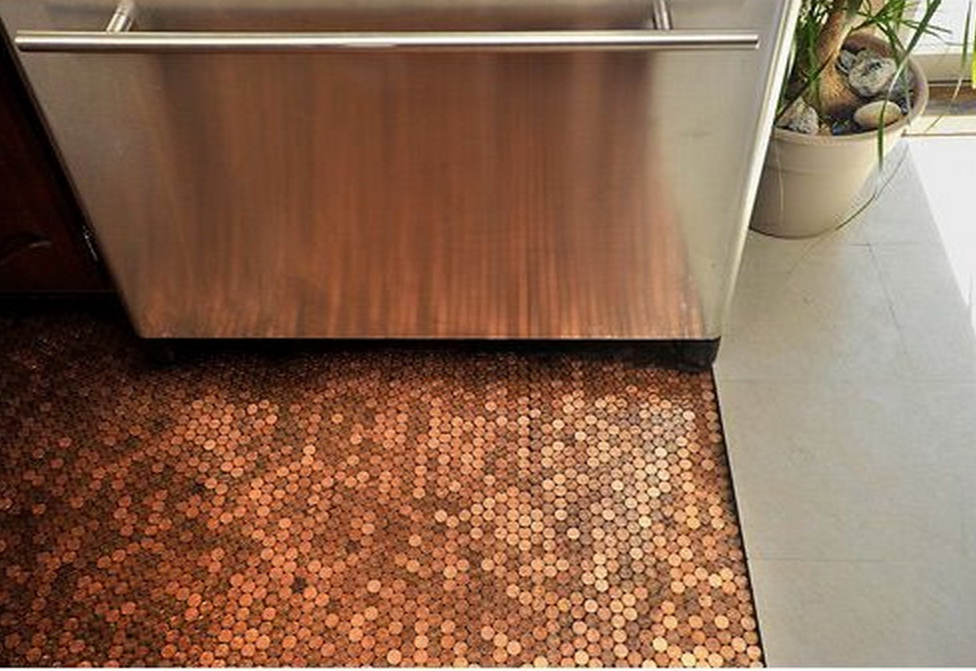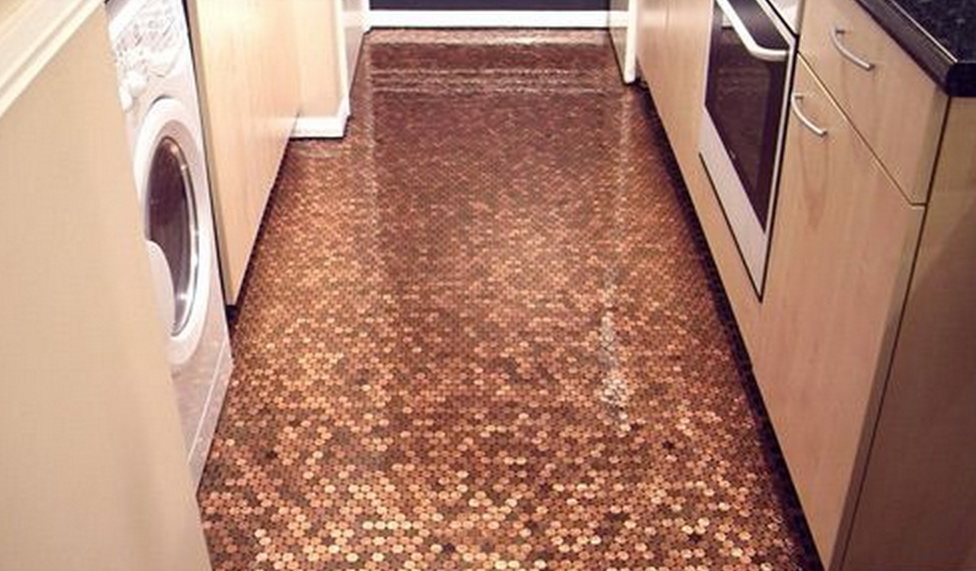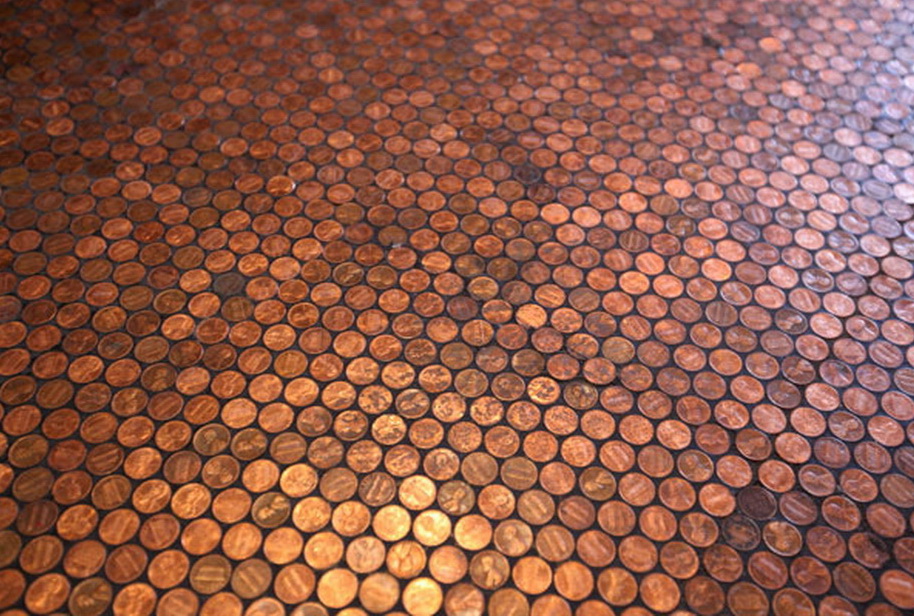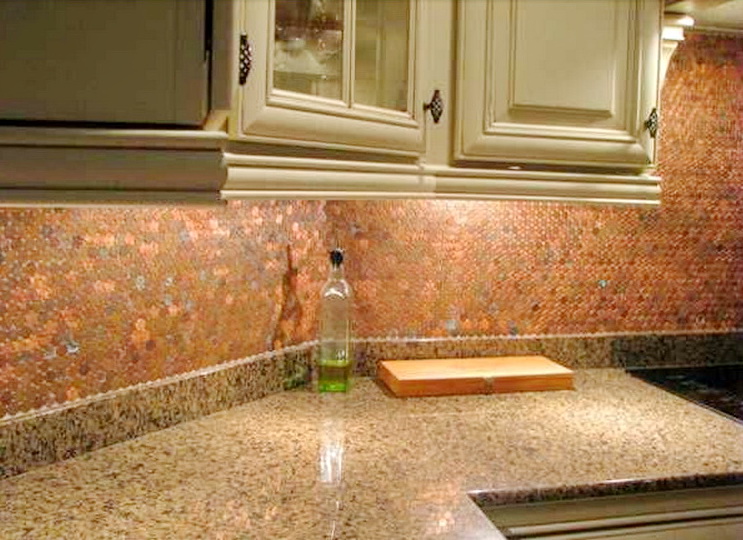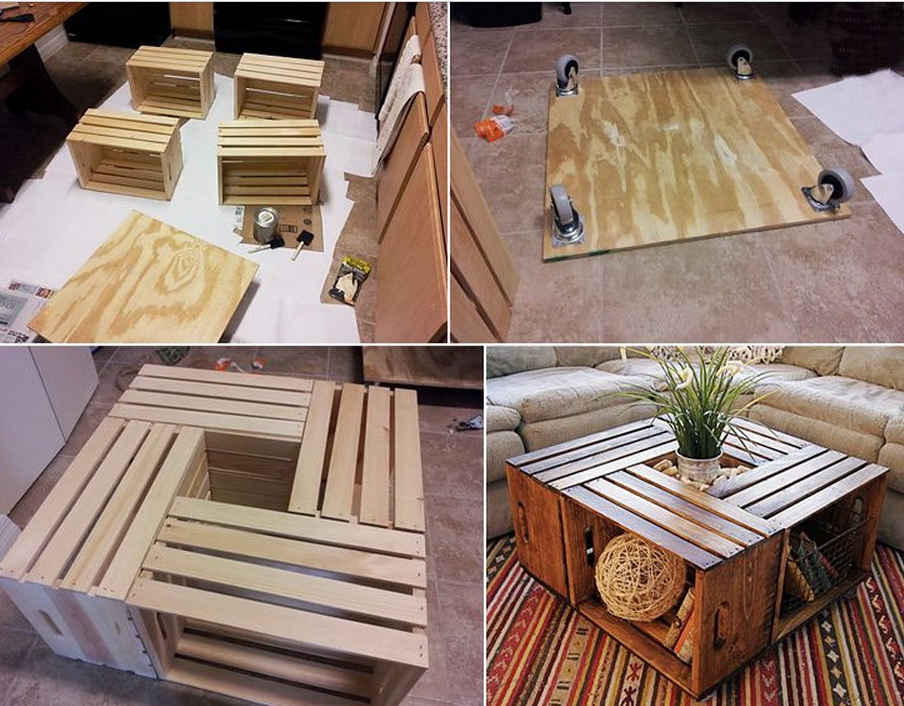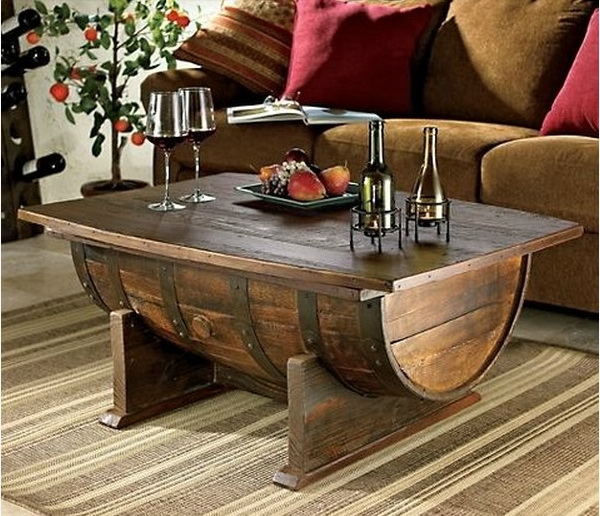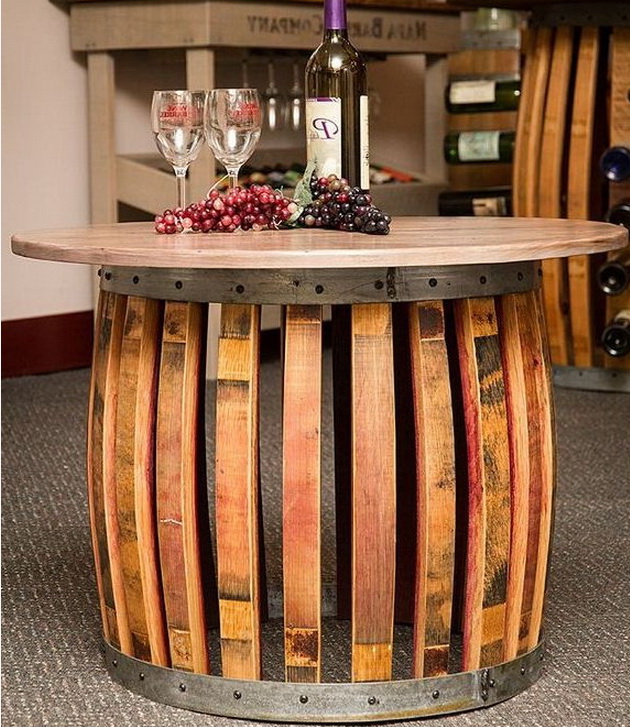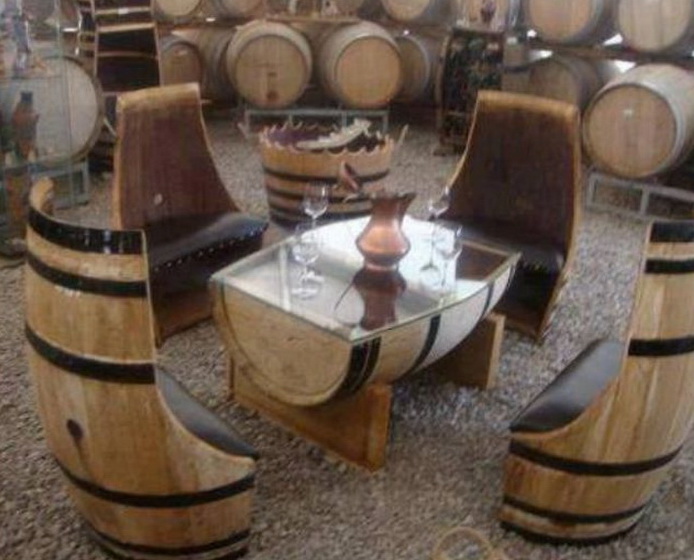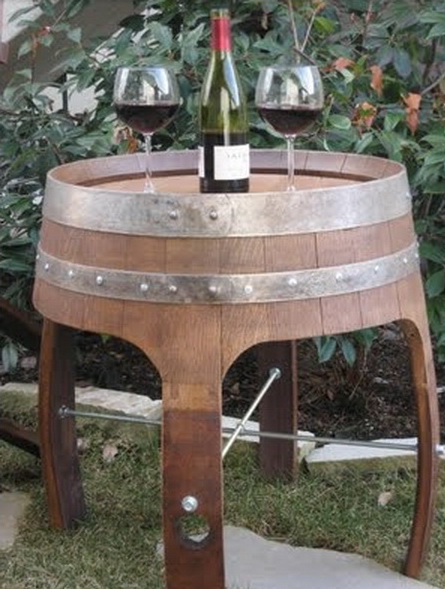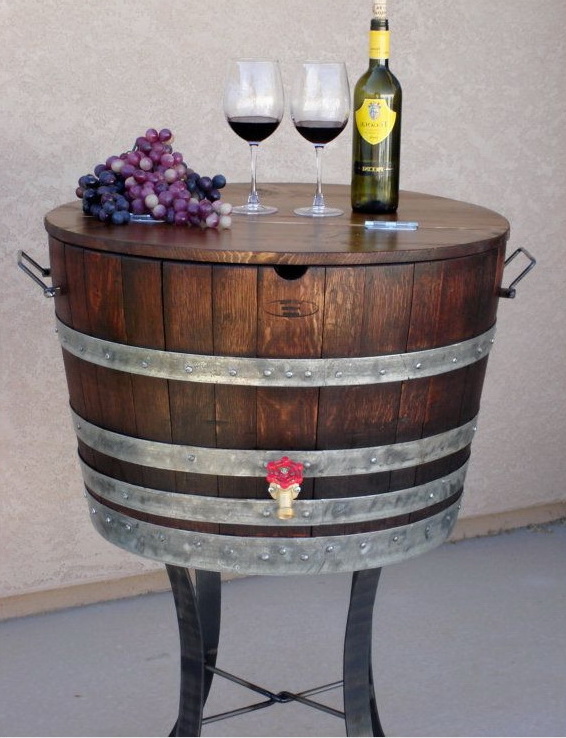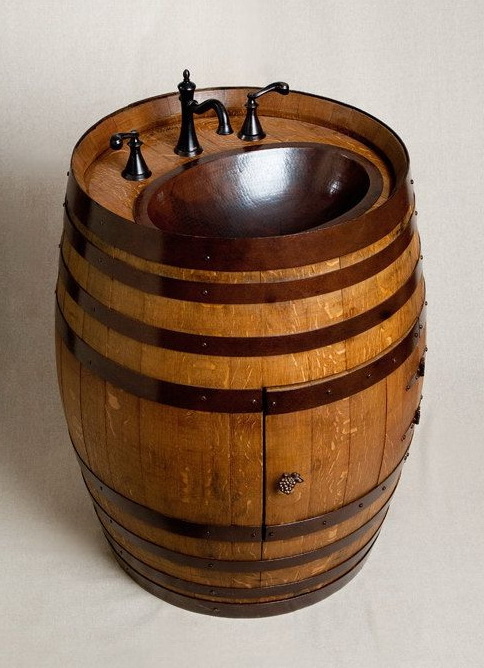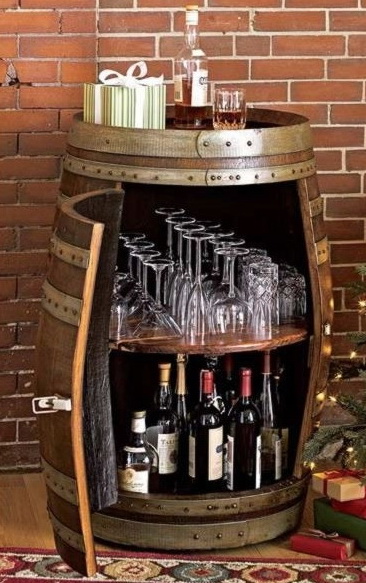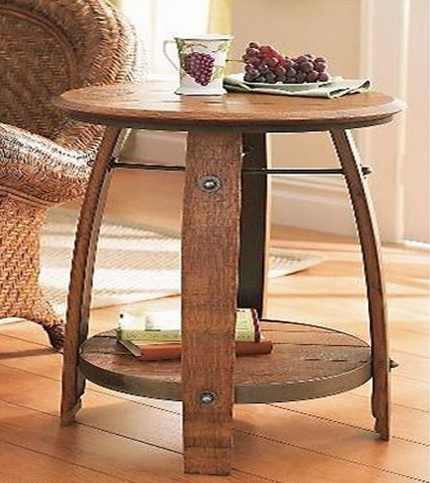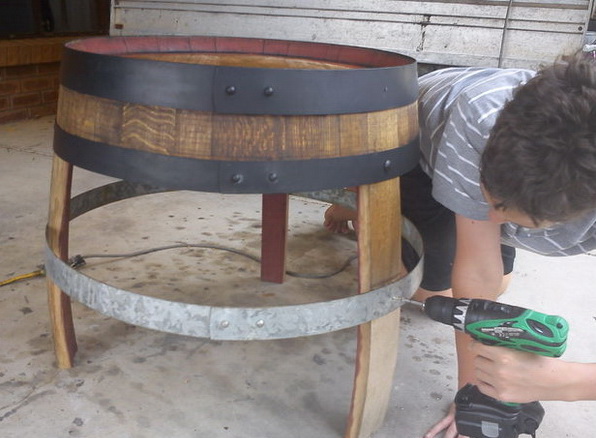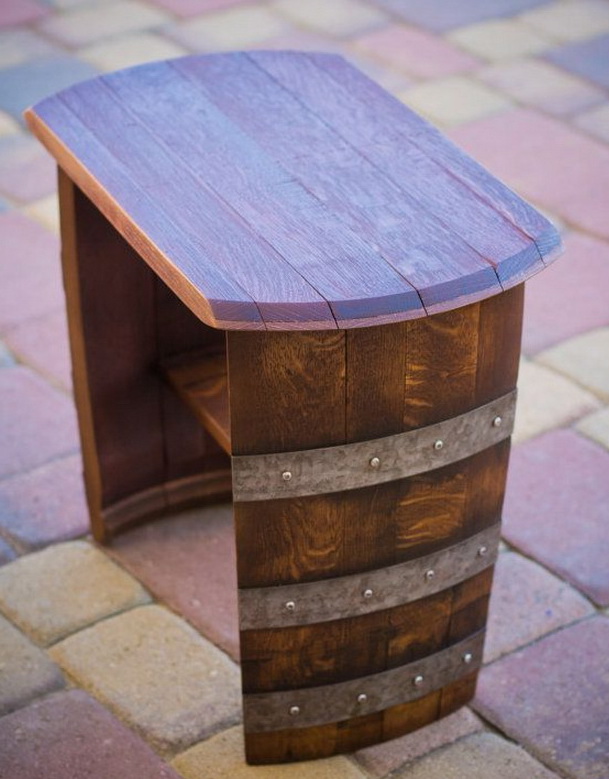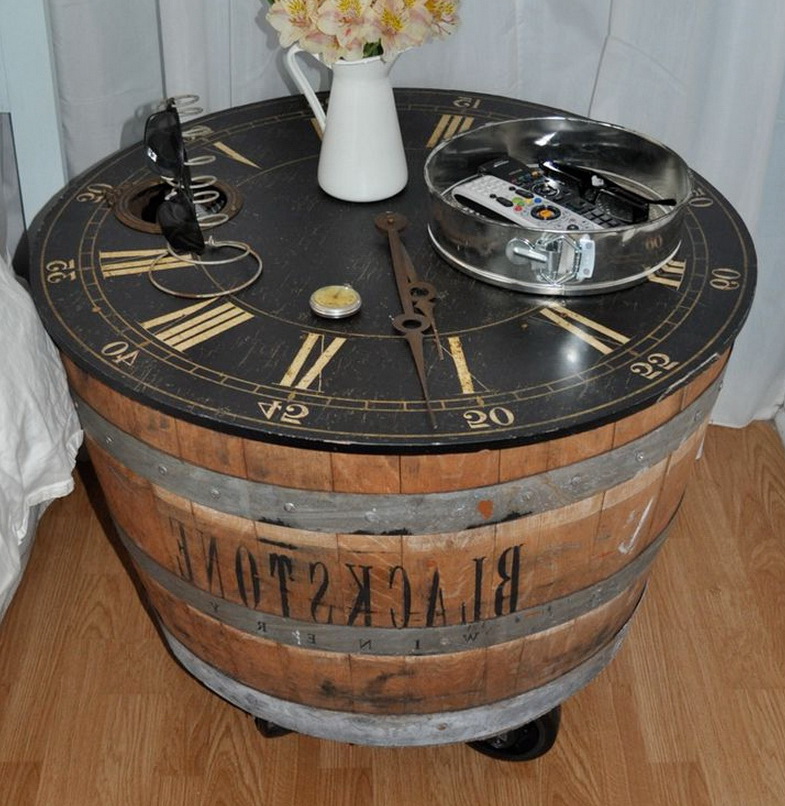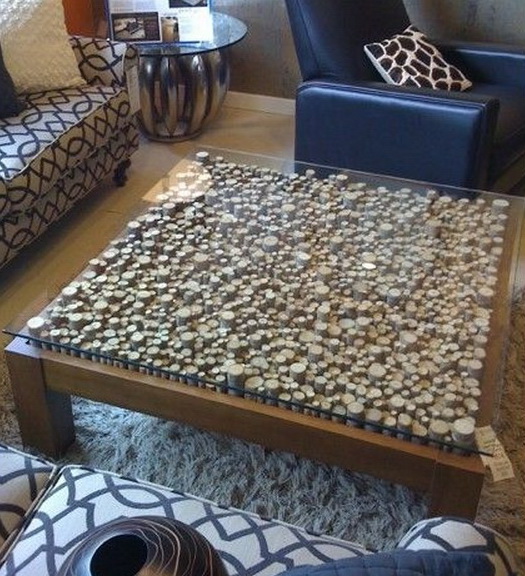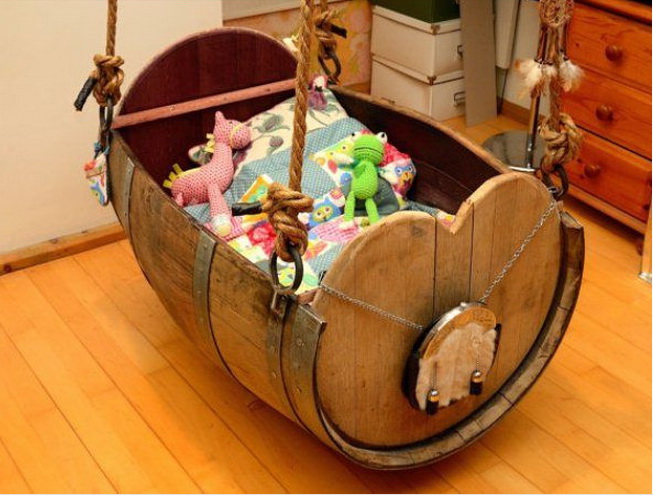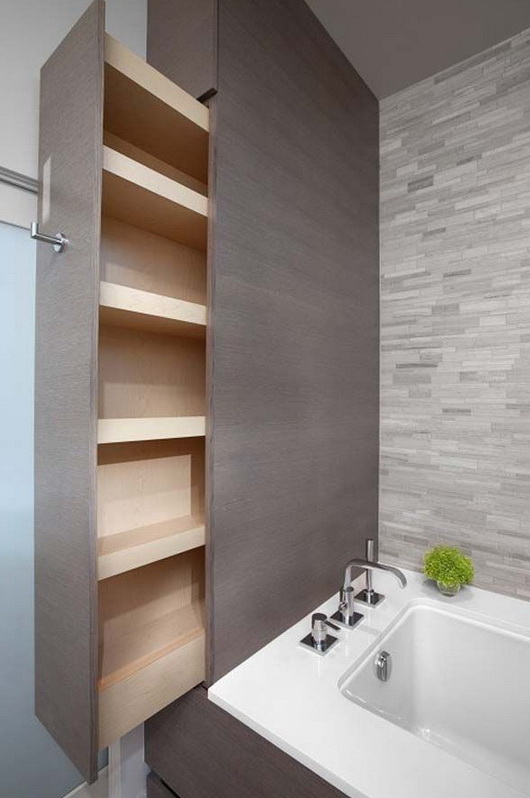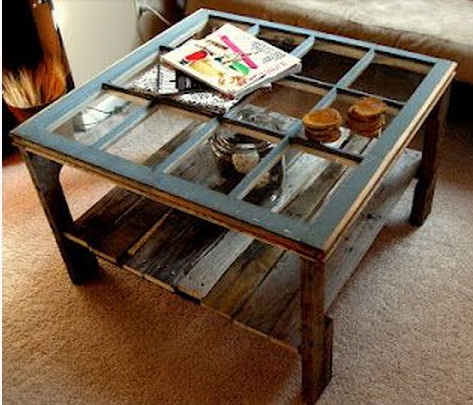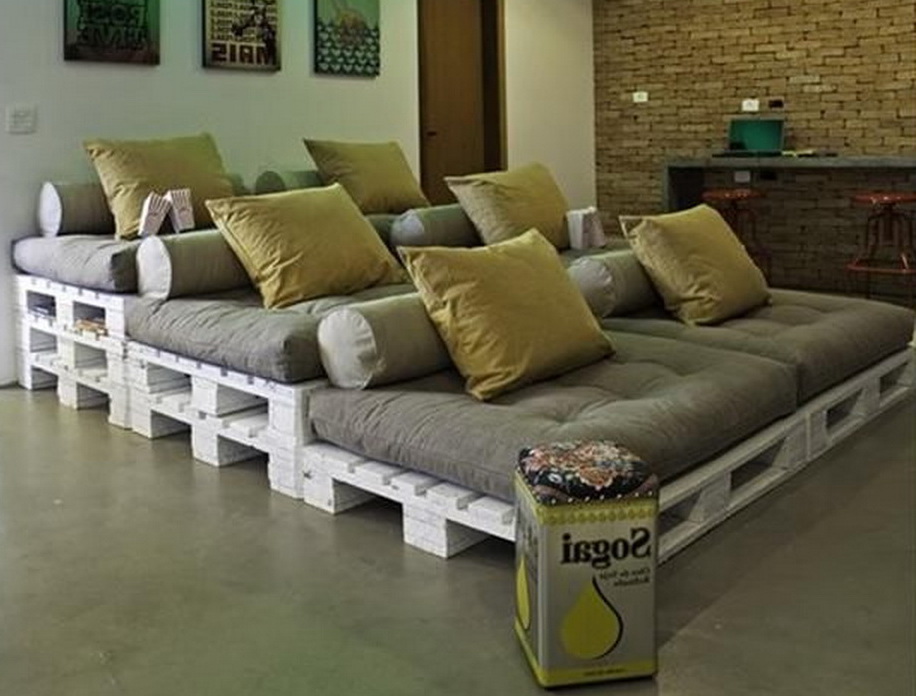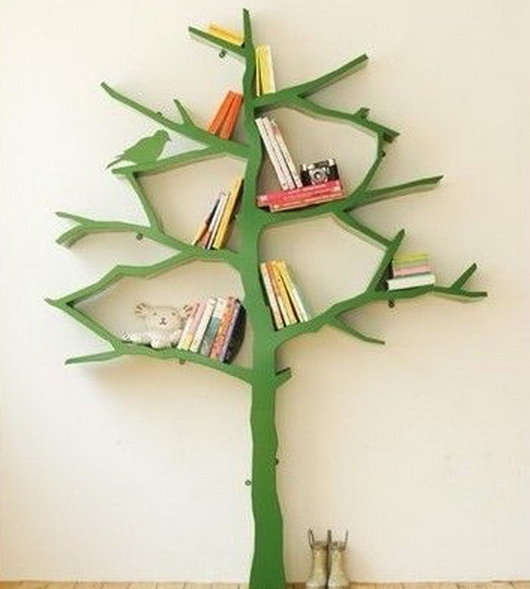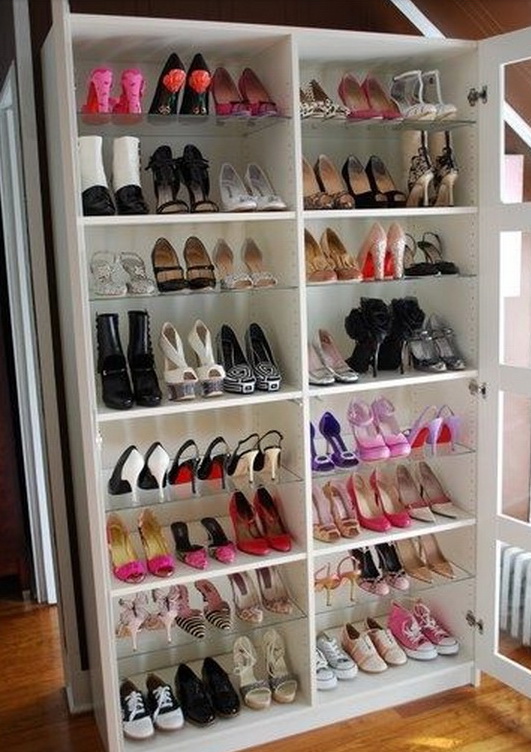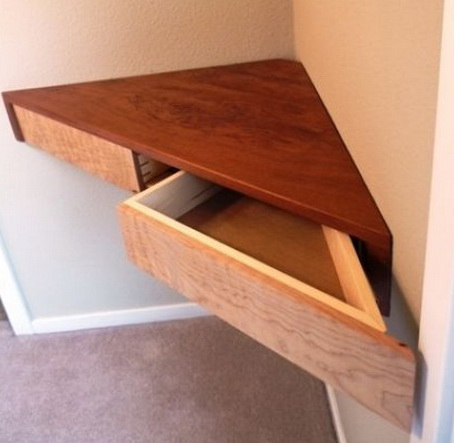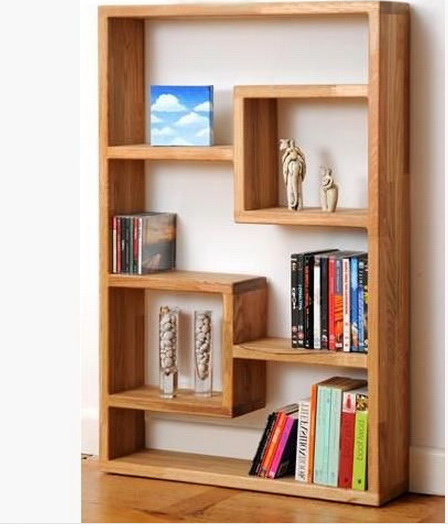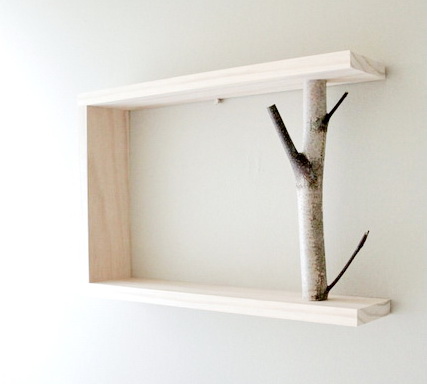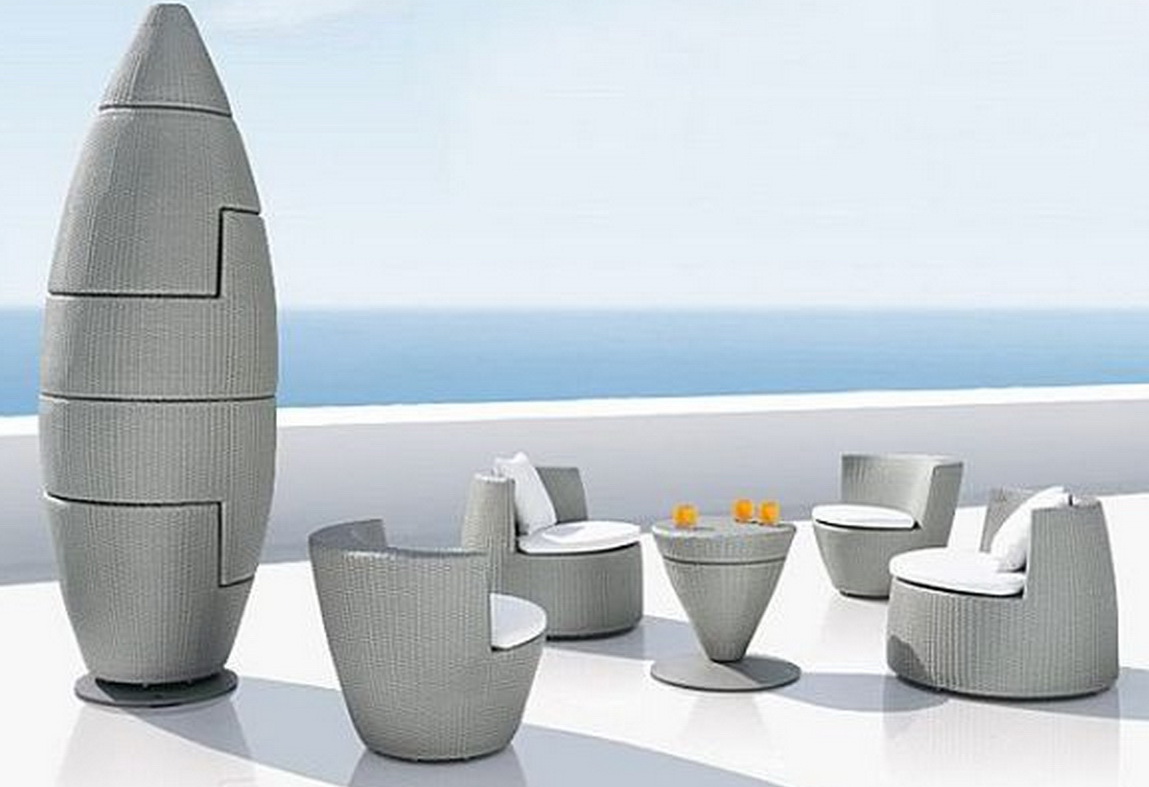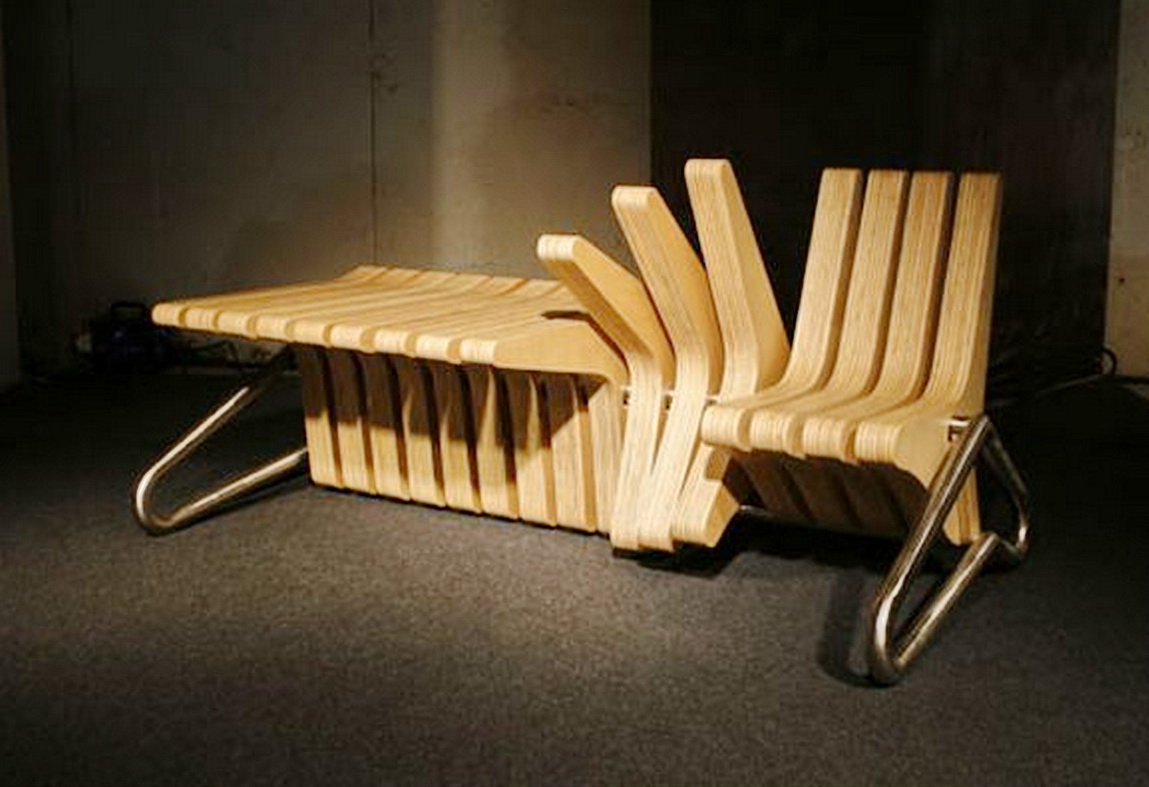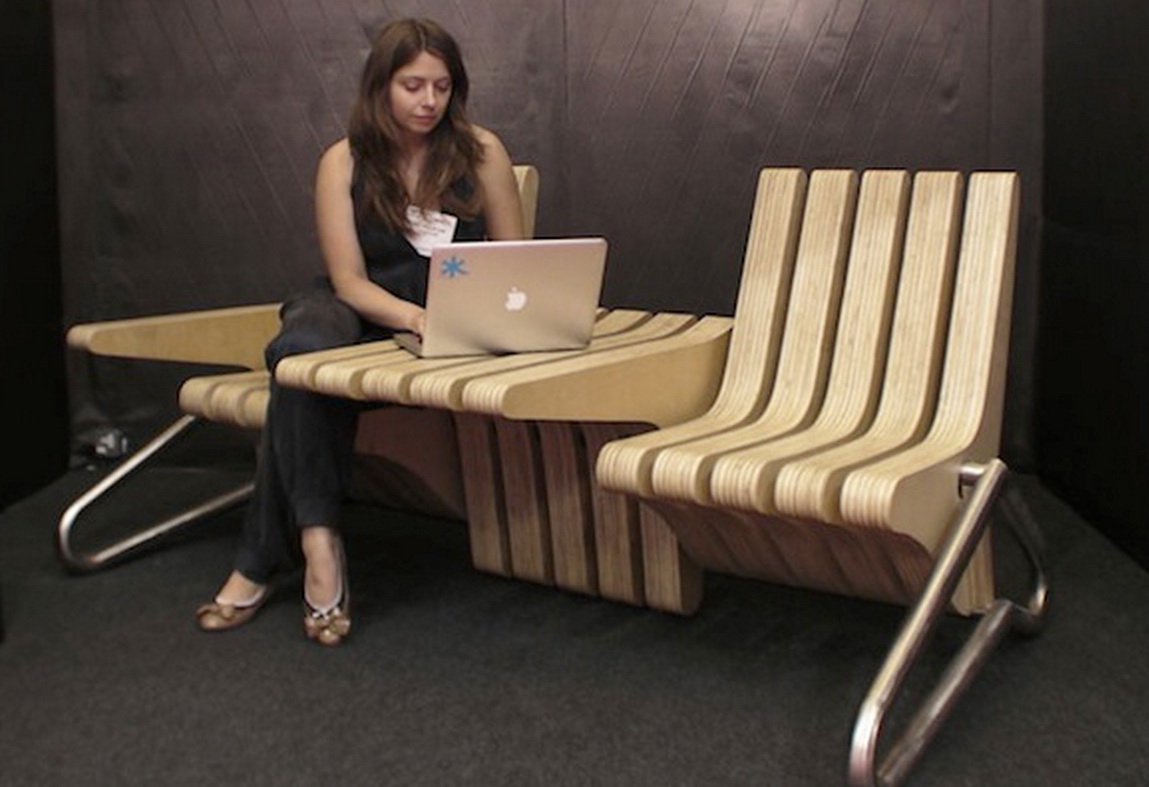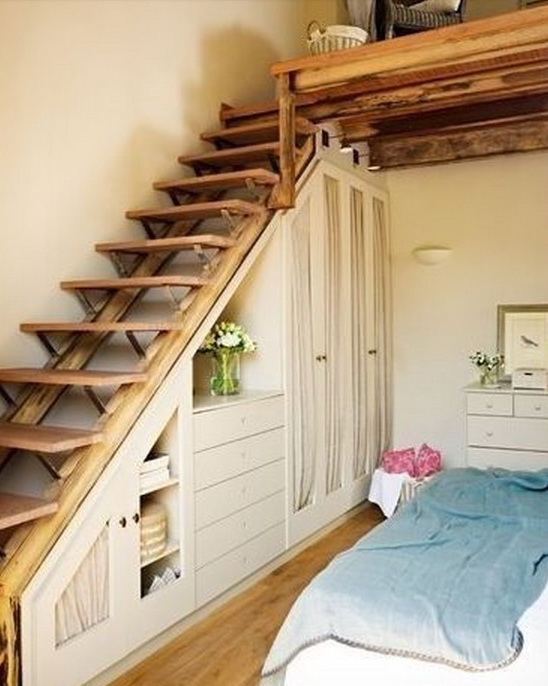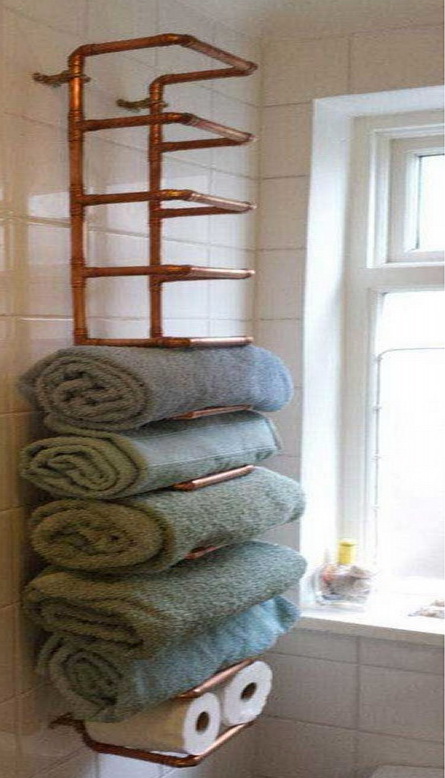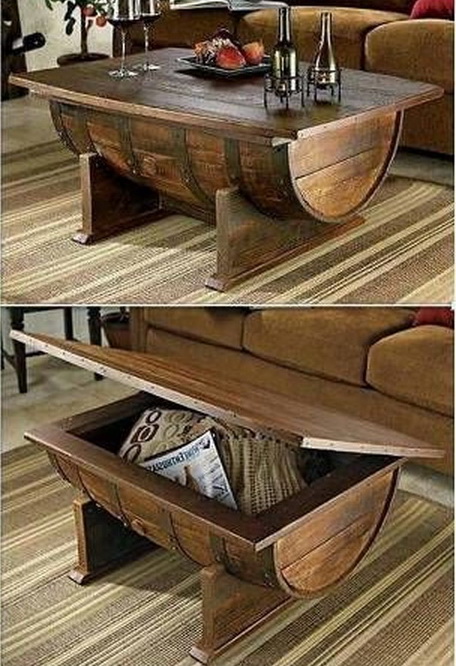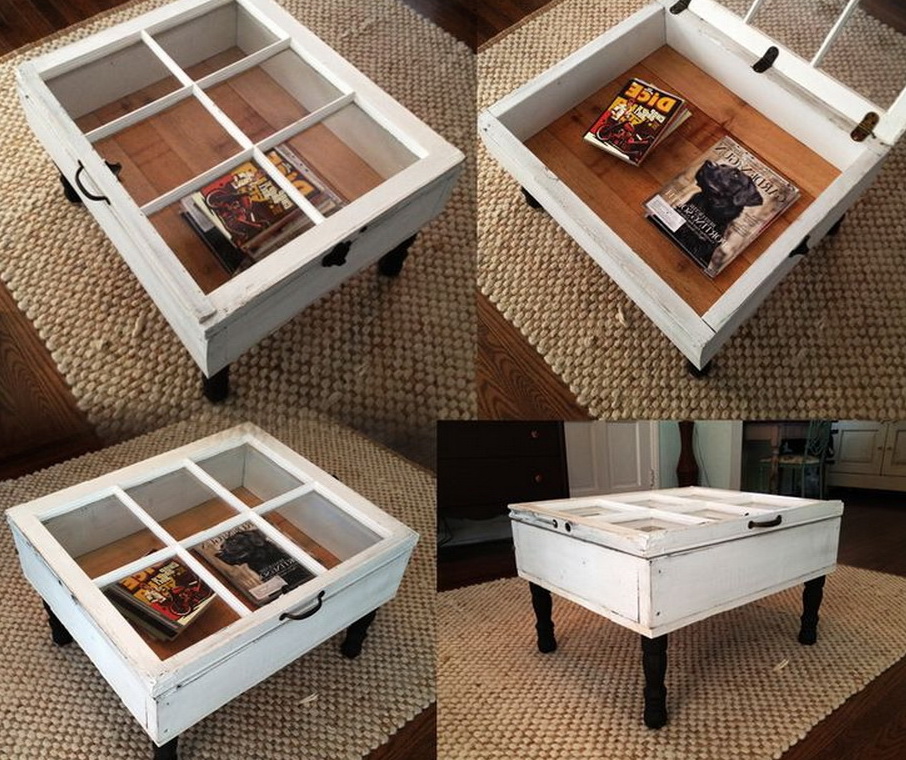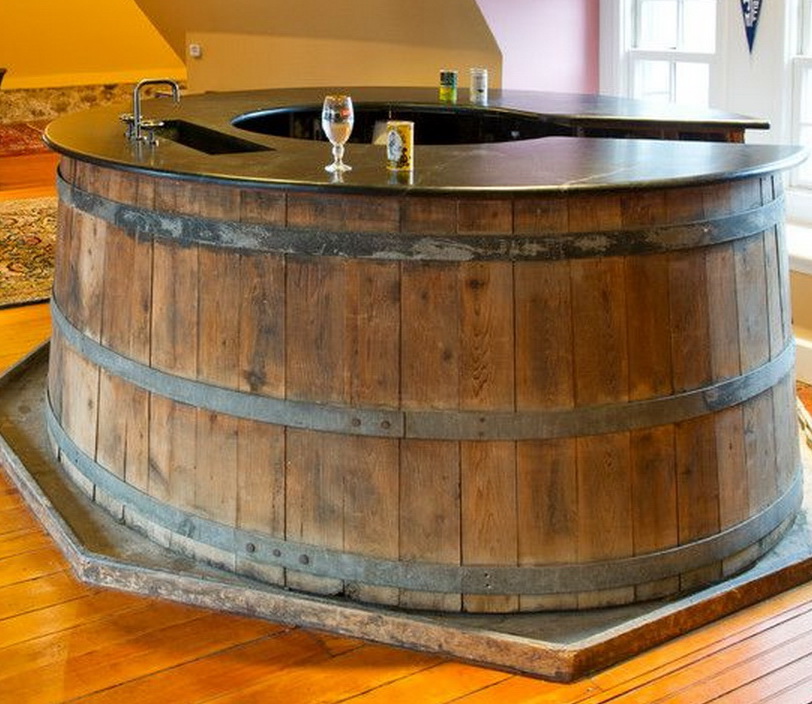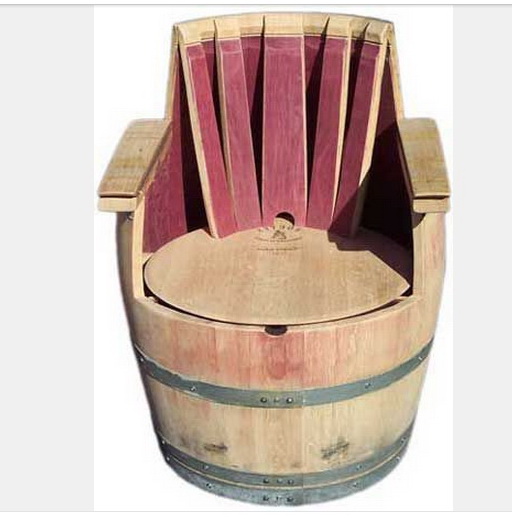 200 photos of unusual furniture. Design solutions. Furniture made of old things. Interesting idea.
Unusual furniture, Furniture made of old things,